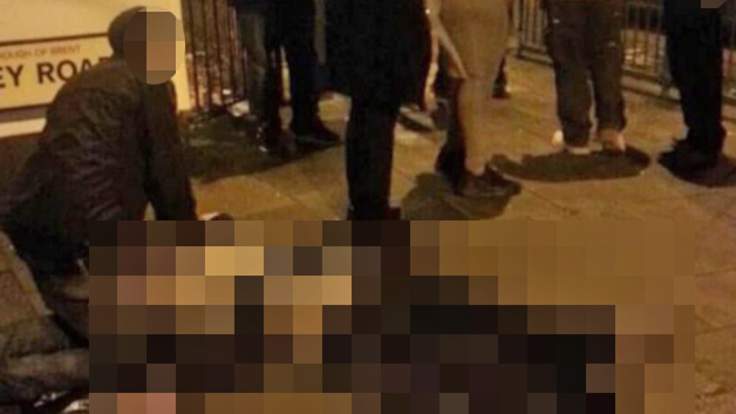 A man has been shot dead with a "high-powered weapon" in what police have called a "shocking" murder.
The victim, in his late 20s, was gunned down on Wednesday night in Harlesden, northwest London.
Police arrived at the scene in Church Road, at the junction with Conley Road, shortly before 10pm and found a man with gunshot wounds.
He was pronounced dead at the scene.
Reports on social media suggest the killing was related to local gangs, and pictures posted online purportedly from the scene show a man lying on the ground with a second man appearing to go to his aid.
One witness told the Evening Standard: "I was in the Cash and Carry and I heard a shot and came outside and at least another two shots went off really rapidly. It sounded like a machine gun.
"They shot him from point-blank range.
"They were going slowly at the time and then sped off down the street. The car had tinted windows so you couldn't see inside."
Vinod Patel, a builder who lives nearby, also told the newspaper: "I was relaxing watching TV when I heard about six shots like a machine gun.
"I went outside and saw people running towards him. He'd been shot in the chest and stomach but was still breathing.
"One man was trying to help and feeling his pulse. It was all so quick but he didn't make it."
The Metropolitan Police said the gunman is believed to have fled the scene in a car and so far no arrests have been made.
Detective Inspector Andy George, who is leading the investigation, said the force believes the shooting was seen by a number of people.
He said: "This was a shocking murder with multiple shots fired from what is believed to be a high-powered weapon.
"My team are undertaking a number of active inquiries to trace the vehicle involved and its passengers.
"Forensic work at the scene is ongoing."
Anyone who witnessed the incident or has any information is asked to contact police on 0208 358 0200 or Crimestoppers anonymously on0800 555 111.