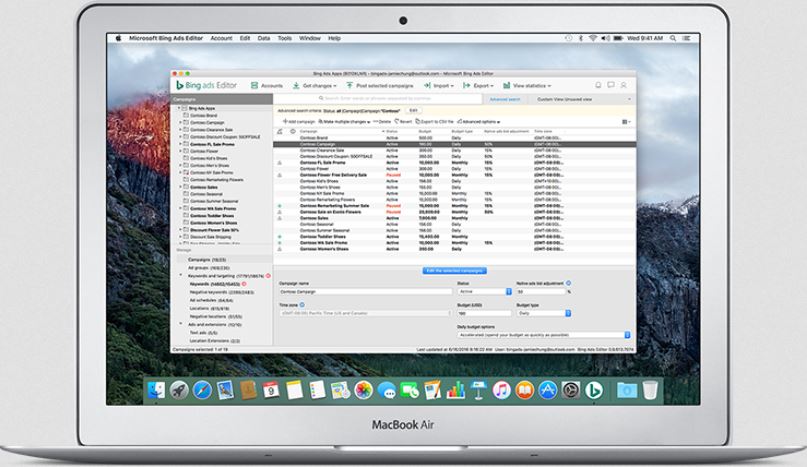 Microsoft today released Bing Ads Editor for Mac beta in the US. If you are already familiar with the Bing Ads Editor 11, you will be getting this same great experience out of the box on Mac as well.
"It's already made my life significantly better by being able to edit campaigns without jumping into Parallels which slows down my system. It's also about 3x faster than AdWords Editor for Mac – the speed is VERY noticeable. I feel like I now have everything I need to boost our performance!" – Mike Hernalsteen, Digital Marketing Director at Neighborhoods.com & 55 Places, an early access user of the preview of Bing Ads Editor for Mac.
Features:
Using Bing Ads Editor for Mac you now have the convenience of managing multiple accounts at the same time without having to wait for tasks to finish completing. You can simultaneously sync your campaigns, start a Google Import and perform local bulk edits faster and easier.
Being able to copy optimized campaigns and ads from one account to multiple is even easier with copy and paste. Editor for Mac natively supports OS X keyword shortcuts such as Command ?+ C and Command ? + V with many more on the way.
[Source:-Windows 10]