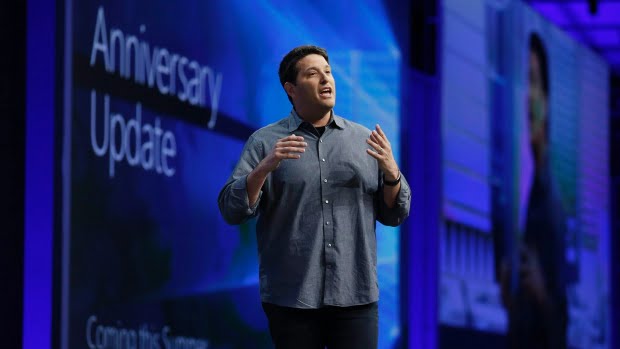 PC users still on the fence about upgrading their Windows operating system only have a couple of days to make the jump to Windows 10 for free.
Microsoft's latest PC operating system has been free for anyone using Windows versions 7 or 8.1 since its launch last year. The grace period ends July 29.
After that, upgrading via download or retail copy will cost Canadians $149 to $249, depending on which version they choose. You can upgrade to Windows 10 on Microsoft's store page here.
The end of the free upgrade period coincides with the OS's Anniversary Update, scheduled for August 2. The update will add new features to the Cortana virtual assistant, new stylus support with Windows Ink, and increased cross-platform functionality with the Xbox One gaming platform.
Microsoft Windows 10 Anniversary Update: What to expect
Microsoft said in a press release that Windows 10 has so far been installed on more than 350 million devices worldwide, and that "customer satisfaction is at an all-time high."
The company earlier said it hopes to have Windows 10 running on 1 billion devices in three years' time.
Upgrade notices, privacy concerns
Not all remaining Windows 7 and 8.1 users will be running to make the switch, though. Microsoft has been criticized for its aggressive update policies, making the downloads "recommended" or even automaticfor some users who didn't want to upgrade, or who didn't realize they had agreed to the change.
Microsoft has since acknowledged complaints and said future notices to upgrade to Windows 10 will have more clearly marked options to decline.
Others have raised privacy concerns about new functions introduced with Windows 10, calling attention to the way it tracks how users type, what applications they use and their online browsing history by default.
[Source:- CBC]