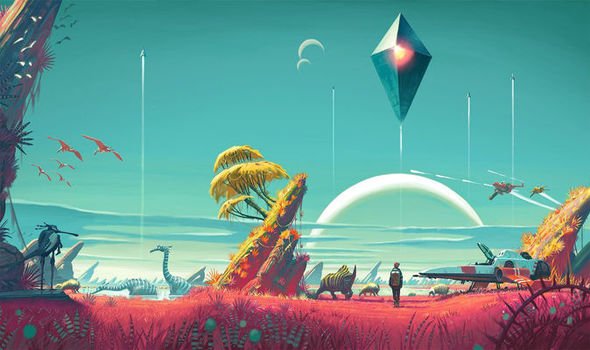 No Man's Sky has reached a major new milestone, as Hello Games confirms that development of the space exploration game is finally complete.
No Man's Sky has gone gold, which means that initial development is over and the game can be sent off to be manufactured.
To celebrate the achievement, Hello Games founder Sean Murray posted a studio selfie with the world's first copy of the game.
Describing it as "four years of emotions", Murray captioned the tweet: "It's happened. No Man's Sky just went gold. I'm so incredibly proud of this tiny team."
The members of the "tiny team" can be seen in the background celebrating and chugging champagne.
The No Man's Sky Twitter account had been teasing something big all week, posting multiple tweets saying "things are happening".
No Man's Sky makes its PS4 and PC debut on August 10 in the UK and Europe, and August 9 in North America.
The game was originally due to come out in June, but was delayed in order for Hello Games to add some finishing touches.
No Man's Sky creative director Sean Murray recently explained why the game skipped E3, telling fans that while they could have attended the event to generate more hype, they decided to stay behind and make improvements instead.
No Man's Sky developer Hello Games recently teased a brand new feature that feature that hasn't actually been shown off yet.
Apparently the mammoth space exploration game will feature a levelling up system when it launches in August.
The new mechanic was teased by audio director Paul Weir at the Sonar+D conference in Barcelona.
[Source:- Express]