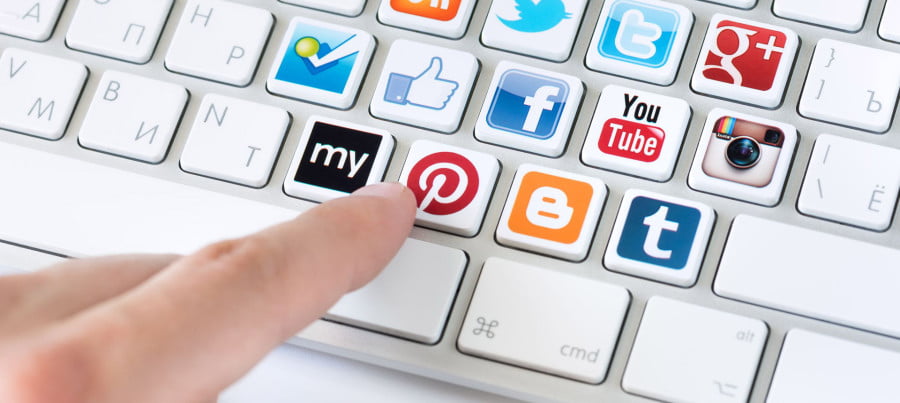 When social media started on the rise in 2004, it was very simple to navigate. People had one profile that was completely theirs and they could update it whenever they wanted. This single profile on Facebook included status updates, a profile picture and friends.
Then, in 2006, Twitter entered into the competition for most popular social media outlet. At this point, MySpace was slowly drifting into the background and no other site was even in the mix. Twitter was similar to Facebook, in that you could tweet whatever you wanted whenever you wanted, within the 140-character limit. Managing these two social media accounts, while more difficult than just one, was still pretty simple.
But then, the Internet began to get even more saturated with social media outlets: Tumblr in 2007, Instagram in 2010, Pinterest in 2010, Snapchat in 2011, Google+ in 2011, Vine in 2013. Not to mention more people using sites such as LinkedIn for work more frequently. As of 2015, the average social media user has 5.54 social media accounts. Before, one or two was simple to manage on your own, but with over 5 sites, it becomes increasingly more time-consuming and frustrating.
So posting to each of these once a day; doesn't sound too hard right? Well, think again because posting to all accounts once a day will not cut it. It is recommended, in order to increase engagement, an account should post to Twitter three times per day or more; Facebook two times per day, at the most; LinkedIn once per day; Pinterest five times per day; and Instagram 1.5 times per day or more. Sounds like more work than it's worth, right?
Well, luckily there are tools you can use to make it easier on yourself. The top five social media management tools are: EveryPost – where you can connect your Facebook, Pinterest, Twitter, LinkedIn, Google+ and Tumblr accounts for free; Buffer – where you can choose which social media accounts to connect to; SocialOomph – where you can connect your social media accounts easily and manage them individually from the same site; Hootsuite – which is one the most well-known social media management tools – it allows you to hook up your Facebook, Twitter, Instagram, LinkedIn and Google+ accounts and either send different content out for each or the same content – it also allows you to have multiple of one account, which is beneficial for marketing firms managing many client's social media accounts; finally, Sprout Social – where you can not only manage social media accounts, but also get insights into statistics that focus on engagement.
There are ten important reasons to use a social media management tool as opposed to trying to manage all of them on their own:
To keep up with customer engagement: 40 percent of customers use social media for customer service
To manage multiple social accounts
To manage customer relationships
To create a new team collaboration structure
To increase social accountability
To monitor relevant keywords for SEO purposes
To build a social editorial calendar
To analyze social performance
To show reports to stakeholders
To bring social media on the go with the social media management apps
Don't sit in front of your computer waiting for the right times to post to each social media accounts; plan ahead, schedule ahead and post extra whenever you get a burst of inspiration. With these tools, you will have more time to do other things, whether it be writing a blog, reading the news or whatever you like to do in your free time.
[Source:- B2C]