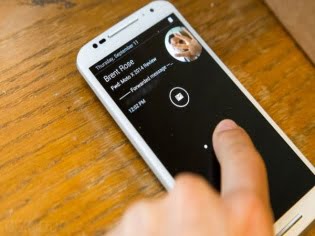 Organic light-emitting diode (OLED) displays will overtake liquid crystal display (LCD) screens as the leading smartphone display technology in 2020, a media report has said.
Samsung Electronics has already adopted OLED displays in its flagship smartphones such as the Galaxy S7 and there is increasing demand for OLED displays from Chinese vendors Huawei, OPPO Electronics, Vivo, Meizu Technology and others, business website investors.com reported on Thursday.
Apple is expected to switch to OLED displays for iPhone 8.Universal Display Corporation, a supplier of materials and technology for OLED products, is expected to benefit from the rising demand. Its stock has risen more than 40 per cent in the past 12 months, the report noted.LCD screens have dominated mobile phone displays for more than 15 years but OLED displays are flexible, thinner and more power efficient.
AMOLED displays with a low temperature polysilicon (LTPS) backplane will account for more than one-third (36 per cent) of all smartphone displays shipped in 2020, becoming the most used display technology in smartphones. It will surpass a-Si (amorphous silicon) thin-film transistor (TFT) LCD and LTPS TFT LCD displays, the report added.
"While OLED is currently more difficult to manufacture, uses more complicated materials and chemical processes, and requires a keen focus on yield-rate management, it is an increasingly attractive technology for smartphone brands," David Hsieh, senior director of IHS Markit said. "OLED displays are not only thinner and lighter than LCD displays, but they also boast better color performance and enable flexible display form factors that can lead to more innovative design", he added.
Samsung Display leads in OLED display production today, but rivals are ramping up their manufacturing capabilities. They include LG Display (LPL), Sharp, JDI, BOE, Tianma, GVO, Truly and CSOT, IHS said.
[Source:- Techtree]