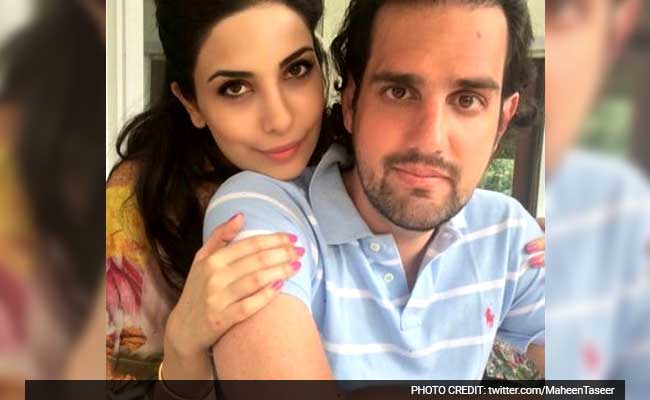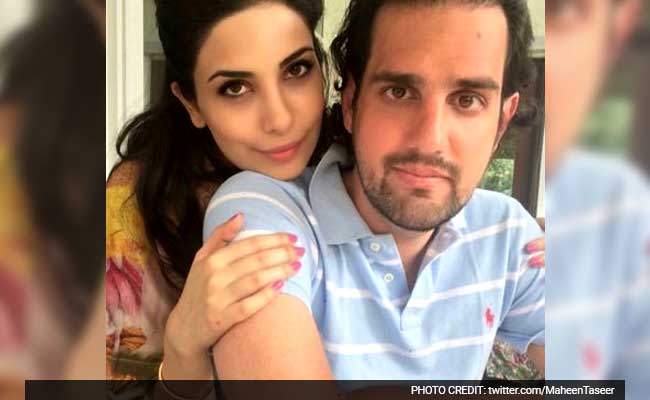 A Pakistani man who was held by the Taliban for nearly five years before being abruptly freed this month described the moment he was reunited with his wife Thursday as he took to social media to share his dumbfounding story.
Pakistanis have been riveted as Shahbaz Taseer and his wife Maheen light up the Internet with their funny, loving and often heart-stopping account of his captivity and release.
When asked what he said to his wife the first time he saw her, he replied: "i told you id come back".
She also described the moment of their reunion: "I was crying with happiness, could hardly speak but hugged him and told him I love him".
Taseer, the son of a liberal Punjab governor assassinated in 2011, months before he was taken hostage, has so far turned down interview requests.
But this week he took to Twitter — his late father Salmaan was also a prolific user and early adopter — to share his story in his own words.
Using the hashtag #AskST, he invited questions from fans eager to find out more about his detention, where according to militant sources, he was shuffled between various extremist groups in Pakistan's tribal areas.
Asked whether he remained loyal to his favourite football team Manchester United, he replied: "U can't be a united fan it's a family".
His wife later chirped in asking "who is number one, me or nUtd?", with Taseer responding: "You… but they are a VERY close second :)"
Some responses, while light-hearted, hinted at darker times.
"How the heck did you rewire your brain to not be overwhelmed with the negativity?" one user asked.
He responded: "just press delete :)"
Asked whether he was asked to formally join the Taliban he said: "no, they didn't like my sense of style", adding that his only friend "was a spider called peter".
'Unbreakable'
Some details remain confusing, such as when he was asked if he ever thought of trying to run away from his kidnappers. He responded: "only in my dreams which was good enough."
Taseer also recalled phoning his mother from the restaurant he was recovered from in southwest Balochistan province earlier this month.
He wrote: "i said 'hey ami i ran away btw the mountain dew is great at saleem hotel kuchlak baluchistan' she said 'whose this?'"
Many of the questions centred around how life had changed during his half decade away from civilisation.
Earlier in the week he joked that his wife had compared him to Nicholas Brody, the character played by actor Damien Lewis in US drama "Homeland" — a US Marine turned would-be terrorist after eight years in captivity.
It was a powerful respite to the grim news many Pakistanis have grown accustomed to in the country's more than decade-long fight against an Islamist insurgency, including Sunday's bombing of a park in Lahore targeting Christians celebrating Easter that killed dozens of children.
Pakistani users have responded warmly.
"Are you seeing Unbreakable Shahbaz Taseer on twitter? It's nothing short of incredible. Oh for one ounce of that sort of spirit," wrote Faiza S Khan, a Bloomsbury editor.
Even Pizza Hut Pakistan got in on the action, offering to send the self-professed pizza lover free meals for his bravery.
He later tweeted a picture of a Pizza Hut pie, saying the chain "just came through!" — cheekily adding that he was now waiting for a rival pizza chain's offerings.
[Source:- NDTV ]