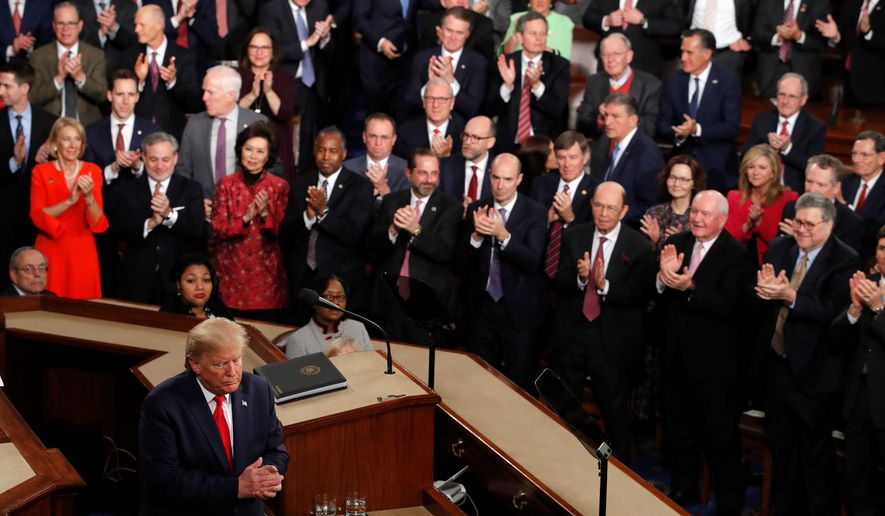 President Trump's vow in his State of the Union speech to spread high-speed internet service to rural America was one of the few bipartisan applause lines. After all, the same pledge was made by the last two presidents and every 2020 Democratic presidential hopeful.
And yet, the quest for universal broadband service has proved a costly promise that somehow is always beyond the government's reach.
The Federal Communications Commission and the U.S. Department of Agriculture together spend more than $5 billion on projects designed to hook up rural America to high-speed internet.
The spending comes on top of billions more the USDA has poured into the Rural Utility Service, a long-running program that morphed from providing basic phone service to providing sophisticated technology to rural areas, which can cost up to $13,000 for each household connection.
The FCC has spent billions more on the same project.
---
Yet the goal remains elusive. An estimated 19 million Americans still lack broadband, according to the
FCC
.
"The problem with all these debates is they take place as if we're doing nothing," said Scott Wallsten, president of the Technology Policy Institute and longtime critic of what he considers over-subsidizing rural broadband.
The USDA has just launched round two of what it calls the "Rural Development Broadband Reconnect Program." The agency is accepting proposals for some $550 million it will dole out in mid-March in grants, hybrid loan-grants, or low-interest loans.
["source=washingtontimes"]