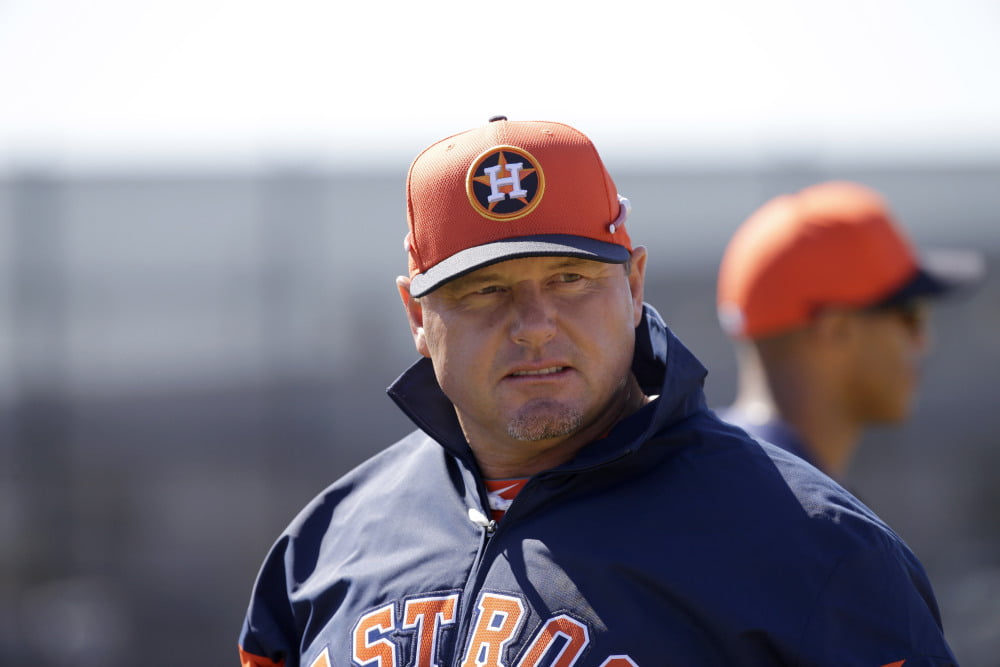 Former big-league pitcher Roger Clemens is still going to give this whole "playing baseball" thing a go at the age of 53. And he's going to be joined by the most random assortment of former MLB players that we could ever think of.
It was announced Sunday that an "MLB Star" team of sorts will compete in the summer's National Baseball Congress World Series in Wichita, Kan.
The NBC World Series is typically a tournament for college baseball summer teams, but this year, a team of old dudes will play against younger college kids. It's like the plot of The Benchwarmers, but with full teams, more talent and less Rob Schneider.
I said that the roster was random, and I absolutely wasn't joking. Kansas natives Adam LaRoche and Nate Robertson helped organize the team, which would explain the high number of LaRoche's former teammates.
Here's the full roster via The Wichita Eagle, which I have reassembled from biggest name to laughably random to, "Who?"
Roger Clemens, pitcher
Tim Hudson, pitcher
J.D. Drew, outfielder
Dan Uggla, infielder
Roy Oswalt, pitcher
Adam LaRoche, infielder
Rick Ankiel, outfielder
Brad Penny, pitcher
Ben Sheets, pitcher
Josh Beckett, pitcher
Brandon Inge, infielder
Jack Wilson, infielder
Nate Robertson, pitcher
Brett Tomko, pitcher
Jayson Nix, infielder
Laynce Nix, outfielder
Jason Isringhausen, pitcher
Carl Everett, outfielder
Ryan Langerhans, outfielder
Pete Orr, infielder
Koby Clemens, infielder-outfielder
Justin Germano, pitcher
Koyie Hill, catcher
Barry Wesson, outfielder
Ryan Kohlmeier, pitcher
The only player on this team younger than 30 is Koby Clemens, who is 29 and obviously was included because his dad is Roger. Its big exclusion is Chipper Jones. I'm legitimately shocked LaRoche couldn't convince Chipper to play on this team.
The rest are either really old or had solid MLB careers and must miss playing baseball. Tim Hudson — who will probably end up on the Giants again and pitch a complete-game shutout in Game 6 of the World Series because even years — is the most surprising inclusion. He just didn't strike me as a guy who would want to spend his summer playing against college kids in Kansas.
This, uh, team will debut on Aug. 6. I hope it will be televised in some shape or form.
[Source:- FortheWin ]