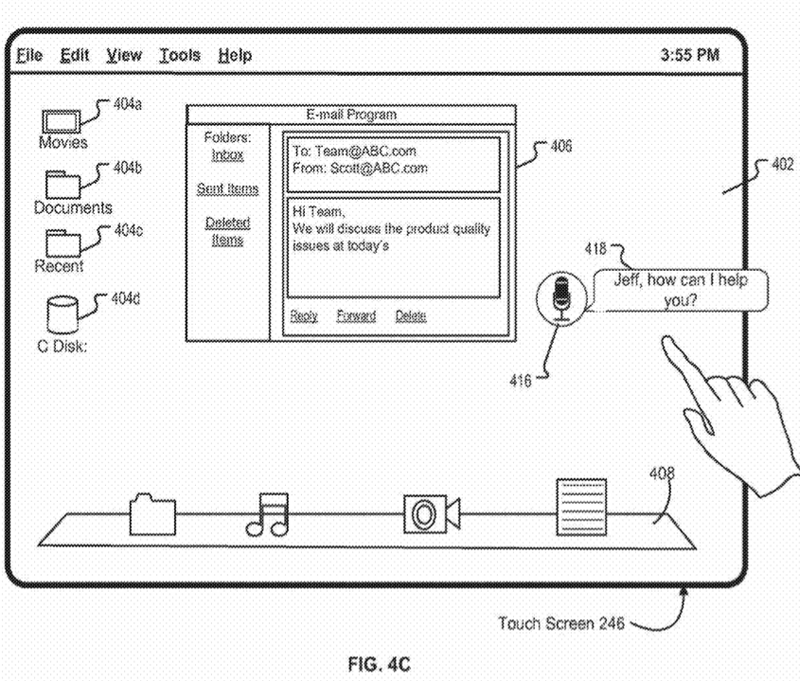 When will Siri come out on the Mac?
Siri, Apple's voice-activated personal assistant feature, has been expected to make an appearance in OS X for some time. There were even strong rumours that Apple was set to add Siri to OS X Mavericks, but that never materialised.
Siri came to the iPhone 4s in 2011, to the iPad 3 and iPod touch in 2012, and to the Apple Watch and Apple TV in 2015. And now it's starting to look like it might complete the set with a Mac launch in 2016. In this article we examine the rumours surrounding Siri on the Mac, and consider when the feature will launch and the way it will look and how it will behave.
Main sections in this article:
Siri for Mac launch date rumours
Siri for Mac interface and features
How to get Siri on the Mac now
Alternatives to Siri on the Mac
Siri for Mac launch date rumours
When will Siri arrive on the Mac? It's most likely that Siri would arrive on the Mac as part of a major OS X update – so that would make it more likely that the tool would be unveiled at a WWDC event in summer and then become available for the public when the update is released in the autumn.
Siri for Mac launch date rumours: Siri to be unveiled with OS X 10.12 at WWDC 2016
9to5Mac is quoting "sources" who predict that Siri will finally come to the Mac as part of the Mac OS X 10.12 update, to be revealed at WWDC in June 2016 and launched in the autumn.
Whereas Siri on the iPhone and iPad is activated by holding down the Home button, and on the Apple Watch and Apple TV by holding down the Digital Crown and Siri button on the remove respectively, Siri on the Mac will – according to the site's sources – be controlled via an icon located in the menu bar at the top of the screen.
We suspect, however, that Hey Siri will be a more popular method of switching on voice control, although MacBooks running on battery power apparently won't be able to use feature. You'll also be able to set a keyboard shortcut, and we wouldn't be surprised if Apple develops its own line of Mac keyboards with a dedicated Siri key some way down the line.
The interface for Siri on the Mac is still in testing, but sources report that the most recent version involved a dark semi-transparent overlay that takes up only the top-right corner of the screen. (Even on iPad Pro, Siri gets a full-screen interface.)
Siri for Mac launch date rumours: Why isn't Siri on the Mac yet?
There are a number of reasons that might explain why Apple hasn't yet implemented Siri on the Mac. Perhaps there are patents that make doing so difficult, or perhaps translating Siri as used on the iPhone to Siri for Mac is more difficult than anticipated. Or maybe it just isn't a popular enough service to warrant it.
Most crucially, Siri isn't as necessary on the Mac as it is on the iPhone. The latter device has a limited keyboard for interacting with it, while it is much easier to access information on the Mac. We sit further away from our Macs too, which is one reason why Siri on the Mac might struggle to carry out your orders.
And does it matter whether Siri is any good if a lot of people still don't like using voice commands to activate their phones? Most of the people we know only use Siri to set alarms and timers on their iPhones – although it can certainly come in useful when driving.
If people aren't using Siri on their phones then why would they use Siri on their Macs in a busy office? Who wants to be the mad person in the corner talking to their Mac?
Do you use Siri? Would you use it on a Mac? Tell us in the poll below.
Siri for Mac interface and features
It's looking likely that Siri will come to the Mac in the near future. But what that look like? How would Siri on Mac differ from Siri on iOS devices or the Apple TV?
Some clues to the features, design and interface details of Siri for Mac can be found in Apple's patent activity over recent years.
Siri for Mac interface and features: Patent activity
Back in 2013 the 92-page patent application titled "Intelligent Digital Assistant in a Desktop Environment" suggested that Siri would enhance MacBook capabilities. In the patent application Apple suggested that: "The integration of an at least partially voice-controlled intelligent digital assistant into a desktop, laptop, and/or tablet computer environment provides additional capabilities to the digital assistant, and enhances the usability and capabilities of the desktop, laptop, and/or tablet computer." You can read the patent application here.
At the time the patent appeared it was thought that the patent application indicated that Siri was making the move from Apple's mobile platform iOS to OS X Yosemite, and yet both Yosemite and El Capitan have now launched without Siri implementation beyond the enhanced Dictation features that arrived with Yosemite.
In another, more recent patent, mentioned here (although we can't find anything to back it up) Apple is said to describe a way of using a wired connection to enable devices such as the MacBook Pro and even the iPod to gain Siri's voice activation capabilities.
For more on Siri, take a look at our Complete guide to Siri: 'Hey Siri!' and all the other Siri features
Siri for Mac interface and features: What will Siri on the Mac be able to do?
The original patent application referred to above explains that most desktop, laptop, and tablet computer operating systems "support more complex and sophisticated interactions and functionalities than many small mobile devices".
Apple highlights some of the difficulties with multitasking and suggests that Siri could become a "third hand". The patent application notes that a user is limited to interacting only with the foremost window, as a solution it suggests using the digital assistant to perform the secondary task, perhaps a web search, while the user continues to focus on the task at hand.
Siri for Mac interface and features: How will Siri on the Mac work?
According to the patent, Siri could be activated via a trackpad gesture and once activated it will listen out for your commands.
The patent application also suggests that Siri on the Mac won't only be reliant on speech commands, but the commands will be taken contextually. For example, a "focus selector" (mouse cursor) would help to apply context to the command (for example, if you want to paste text into a document you would place the mouse pointer where you wanted the text to appear).
In an example illustrated in the patent application is a selection of files and the command: "Sort these by date and merge into a new document."
The arrival of natural language search in OS X El Capitan also hints that Siri might eventually arrive on the Mac. Now that users can search Spotlight for "photos added last week" or "emails about Croydon", it is surely only a matter of time before such searches can be voice activated.
Siri for Mac interface and features: Will Siri on the Mac be any good?
Siri launched on iOS in October 2011, with iOS 5. However, Siri was in 'beta' for about two years following launch, finally being promoted our of beta with iOS 7 in September 2013.
Unfortunately, Siri for iOS had already disappointed many including Apple's co-founder Steve Wozniak who described Siri as "Poo-Poo" back in 2012. At the time he blamed Apple for Siri's inadequacies, suggesting that before the company bought it Siri was pretty decent, but since acquiring the service Apple had let it go down hill.
Woz's comments were many years ago now, though, and Siri has improved somewhat since then. But at the same time other virtual assistants have come on to the market ramping up the competition.
Joining the competition is the team that created Siri before it was bought by Apple, after leaving the company they started working at a new start up called Viv Labs on the "next-generation virtual assistant". This VA (virtual assistant) is said to be able to understand complex sentences that would have Siri stumped.
Siri for Mac interface and features: Siri and the connected home
Another area where Siri may be more successful is as the control centre of your home. It is thought that Siri will take a place at the centre of Apple's connected home. However, it is thought that this implementation will come via the new Apple TV.
Another example illustrated by Apple's patent filing shows a user asking to view a movie on a different screen, which could be a second screen or a TV that is plugged into – this hints at Apple's plans for the connected home using its new HomeKit framework.
Siri for Mac interface and features: Working with iOS
Siri on the Mac may also act in conjunction with iOS, as part of Apple's aim for betterContinuity between the two platforms. The "Intelligent Digital Assistant in a Desktop Environment" patent states that the Mac version of the digital assistant could be "invoked to cooperate with the user to complete a task that the user has already started on a user device".
This sounds a bit like Handoff, a feature that arrived in 2014 with iOS 8 and Yosemite, that allows you to start an email on your iPhone and then finish it on your Mac, for example.
Back in August 2014, AppleInsider noted that Siri for Mac would have an identical backend off-site server to Siri for iOS.
How to get Siri on the Mac now
If you're running OS X 10.8 or later, it is possible to hear the Siri voice on your Mac. But it's not really Siri as we know Siri on the iPhone. You can get your Mac to dictate text to you and you can dictate text to your Mac and get it to transcribe it. But there is none of the artificial intelligence associated with Siri in iOS.
To get the voice of Siri to read to you, turn on Text to Speech in System Preferences > Dictation & Speech. By clicking on Text to Speech you will be making it possible for your Mac to read the words on your screen. Daniel is the male voice of Siri in the UK, Samantha is the voice Siri uses in the US. There are lots of other voices to choose from – they will need to be downloaded from Apple's servers.
By turning on Dictation in the Dictation & Speech tab you can get you Mac to transcribe what you say to it. Pick your language and your shortcut to start up dictation.
Using Dictation features on your Mac could allow you to dictate a Spotlight search phrase, but your Mac wouldn't read the answer back to you as Siri would.
There used to be more functionality in earlier versions of OS X – prior to Yosemite. In these earlier versions of OS X, Speech had some Siri-like functionality, you could highlight text and say "Make this into a sticky note"; or you could speak the name of a menu, and then the name of an option within that menu to access it; you could say "Set an alarm for 3 minutes"; you could schedule meetings; and more. However, these features have disappeared in later versions of OS X.
There are some Dictation commands available in the Accessibility portion of System Preferences. But these are more for navigating around a document, "replace xxx with yyy" or "undo that" or "scroll up".
If you want to get something like the Siri experience on your Mac, you can Enable advanced commands in this window. This allows you to choose a phrase, assign it to an application and choose what action the Mac should perform. For example, you could choose a phrase that if you spoke it then Apple would unmounts a USB drive.
Here you can also set up a dictation keyword phrase, which could be Hey Siri if you wanted.
If you want to see what was possible prior to Yosemite, there's a video over on Macworld.com.
Alternatives to Siri on the Mac
There may be no Siri on the Mac, but you can use Cortana. However, you will only be able to run it in Windows via Parallels 11.
When running Windows 10 in Parallels Desktop 11 for Mac you can call on Cortana to "Open Safari", "Open Pages" or any Mac OS X app. You can also request real-time location data, as well as tell Cortana to open Windows apps (whether you are in Window mode or Coherence mode where Windows in invisible).
[Source:- Mac world]