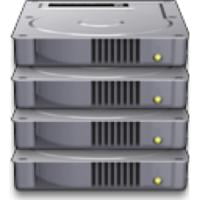 OWC Holdings has updated SoftRAID for Mac OS X (10.6.8 and higher) to version 5.5. It's a free update for all version 5.x users of SoftRAID.
SoftRAID is a disk driver for Mac OS X, and replaces the RAID functionality that was removed from Disk Utility in Mac OS X El Capitan. With version 5.5, users can convert their existing AppleRAID stripe (RAID 0) and mirror (RAID 1) volumes to SoftRAID and preserve all the files on those volumes. This provides a way for existing AppleRAID users to start using the features of SoftRAID.
For $49, users can purchase SoftRAID Lite and convert their AppleRAID volumes to SoftRAID. Not only will they be able to start using the highly optimized SoftRAID driver which has been shipping since 2003, but they can also take advantage of all of SoftRAID's disk health monitoring and logging features.
Users who purchase the normal version of SoftRAID can not only convert their AppleRAID stripe (RAID 0) volumes to SoftRAID but can also convert those volumes to RAID 1+0. A stripe (RAID 0) volume becomes unusable if a single disk fails whereas a RAID 1+0 volume will continue to function after a disk fails. (RAID 1+0 volumes are a stripe volume where each stripe unit consists of a pair of disks, if one disk in the pair fails, the other continues work as part of the volume.)
With SoftRAID 5.5, the application and SoftRAID Monitor now support four languages: English, French, German and Spanish. The upgrade also includes an entirely new error logging mechanism and detects problems with Thunderbolt ports.
A 30-day demo version of SoftRAID 5.5 is available. Registration is $179 for the electronic download version and includes one year of free technical support via email. SoftRAID Lite is available for just $49 for the electronic download version. Users of SoftRAID version 4 can purchase an upgrade to version 5.5 for $89.
 [Source:- Mac news]