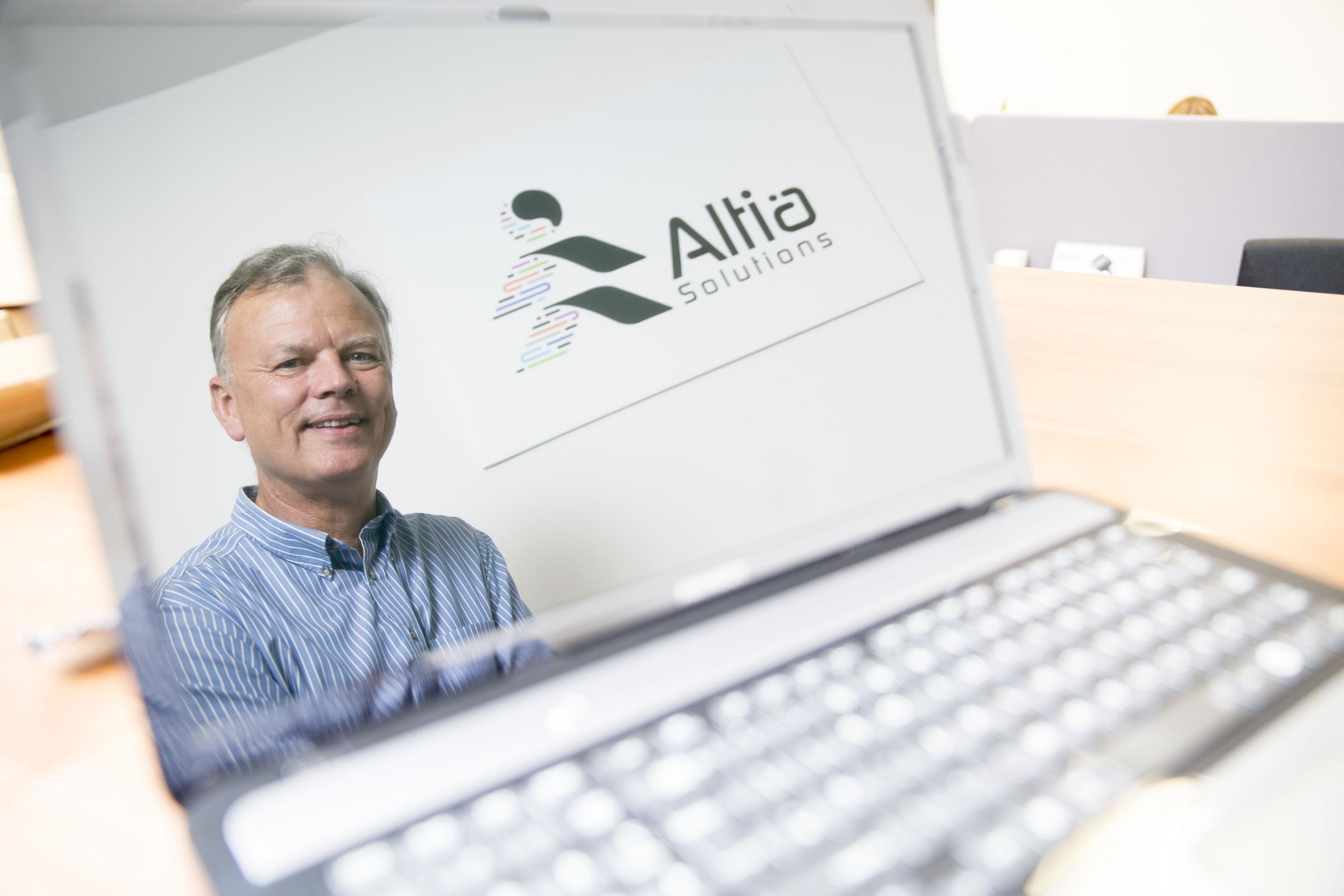 FRAUD detection software company Altia Solutions is gearing up to launch in Canada and Australia after doubling its turnover and headcount via the acquisition of a Nottingham-based business.
The £2m turnover company, which currently employs 19 people at its base in Glasgow, plans to open in Canada by the end of this year with an Australian launch scheduled for the early part of 2017.
The news comes after the business, which provides investigations software to police and private investigators in a number of countries, acquired ABM, a Nottingham software company focused on investigations that do not end up in the public domain.
Altia managing director Ian Watson explained that while Altia, which works with every police force in the UK, is involved in what he termed "overt" investigations the work ABM does is "covert".
"Our software strips information from bank statements and turns it into the same format as spreadsheets so if someone is chasing money laundering or corruption payments they can follow the money," he said.
"Our investigations management system can produce court-ready documents and, if there are multiple murders spread around the country, our digital manager product is a way to link all the information relating to that.
"What we do ends up in the public domain and ends up in court. ABM has been working on the covert side – witness protection or confidential informants."
Now the two businesses have been brought together under the Altia banner the intention is to develop further software packages that are tailored to customer requirements.
"Because ABM was put up for sale [its owners] stopped putting any money into it but we're now busy doing a development roadmap," Mr Watson said.
"When we develop software we ask customers what they want to see then work with them to do it."
With the ABM acquisition adding another £2m to Altia's top line as well as 18 staff to its headcount, the company is now turning its attentions to international expansion with the aim of growing revenues to £5m in the next year.
As well as its work in Australia and Canada the company provides software to authorities in South Africa, Hong Kong and Central and South America, but is focusing in the first instance on expanding into Canada.
"We understand investigations and they are the same no matter where you are in the world – you have to have an investigation, gather evidence and do something with what you find," Mr Watson said. "But you have to establish a local presence to understand local nuances."
With both Altia and ABM doing work in Canada already, the business is currently in the process of tendering to provide covert software to the Montreal police department.
"This will be a major contract if we get it," Mr Watson said.
Ahead of its Canada launch the company is talking to recruitment consultants in Montreal with the intention of having two or three people on board initially.
The company's planned Australian office will likely have a larger headcount from the off because, Mr Watson said, "it's a bigger area to cover".
Altia, which is backed by private investment company Hamilton Porftolio, received funding from Santander for the ABM acquisition.
Santander structured finance director Roddy Kilpatrick said: "The transaction brings two highly complementary software businesses together and we are proud to play an important role in Altia's exciting growth strategy."
[Source:-Herald Scotland]