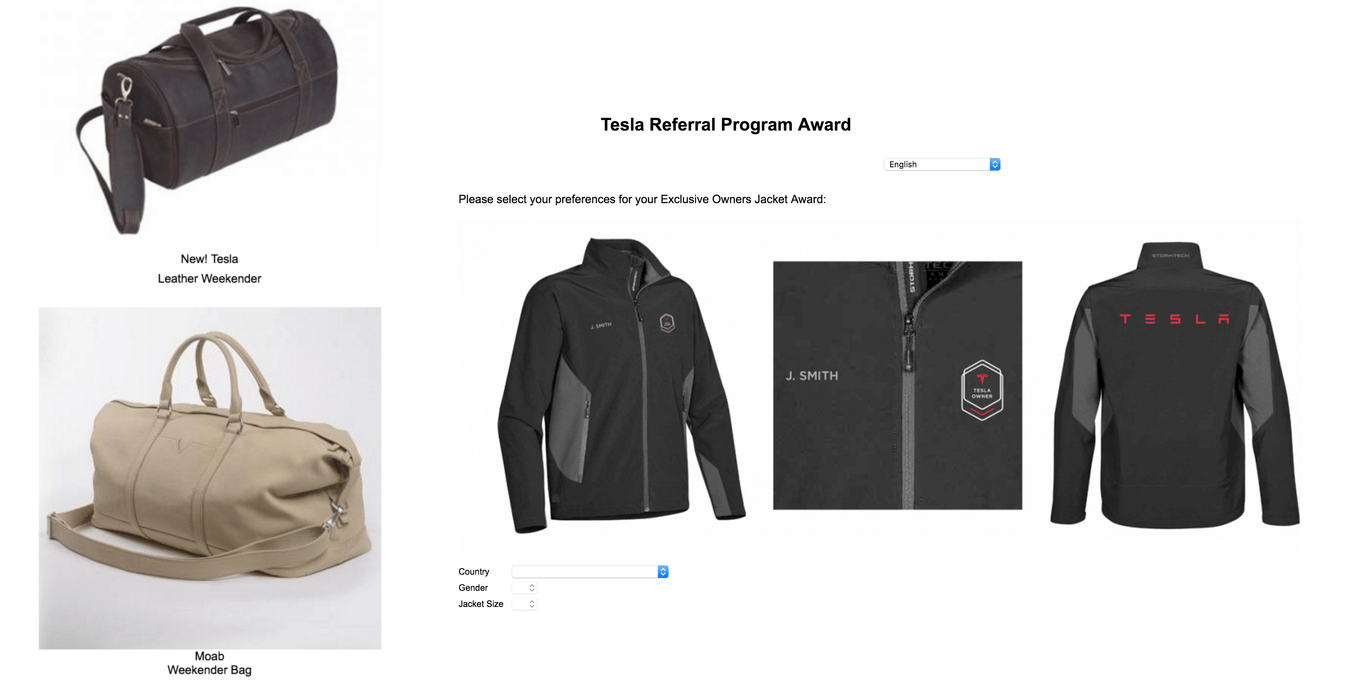 Last night, Tesla started sending out a survey to the winners of the last round of its referral program. The survey highlights two new items currently unavailable through Tesla's stores: a new 'design collection' 'Leather Weekender' bag and a new 'Exclusive Owners Jacket'.
A Tesla owners who referred 2 or more new customers won a free 'Moab Weekender Bag', but now Tesla gives them the option to choose the new 'Tesla Leather Weekender' over the current bag. The new option is no yet available on Tesla's online store for its 'Design Collection' and the old bag is also gone.
The other new item is the 'Exclusive Owners Jacket', which features a new 'Tesla Owner' logo, the name of the owner, 'TESLA' in the back and finally, a 'Stormtech' badge on the neck cover since it's the maker of the jacket.
The survey also included the choice of color for the new Custom Arachnid Wheels for Model S owners who referred 5 new buyers.Tesla already announced the new round of the program which will run until October 15. The discount is the same for new buyers, $1,000, the prices are also similar, but now Tesla added a 10-referral prize to attend its next unveiling event.
[Source:-Eletreck ]