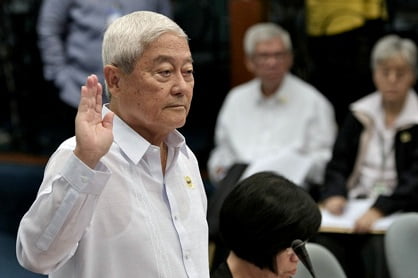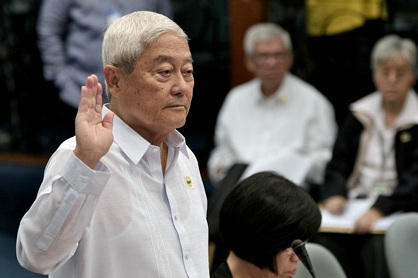 MANILA, Philippines — Businessman Roberto "Bobby" Ongpin resigned from his post as chairperson of PhilWeb Corp.
Ongpin, a former Trade secretary, resigned from the publicly listed online gaming firm through a letter to its board of directors, according to a report from the STAR.
On Wednesday, President Rodrigo Duterte named Ongpin as among the powerful he vows to quash.
"The plan really is to destroy the oligarchs that are embedded in government," Duterte said, speaking to representatives of the Parish Pastoral Council for Responsible Voting at Malacañan.
"I'll give you an example, publicly, Ongpin, Roberto. He was influential during the time of (Ferdinand) Marcos, Trade minister, I think. He remained influential despite the succession. During the time of (Fidel) Ramos, he was a hanger on as well as during the time of Gloria (Arroyo) and P-Noy (Benigno Aquino III). Now he owns (an) online (gambling firm)," he added.
Last month, the Securities and Exchange Commission (SEC) slapped Ongpin with a P174-million fine for alleged insider trading for purchasing shares of Philex Mining in 2009. The Court of Appeals, however, issued earlier this week a temporary restraining order against the SEC's decision to penalize the businessman.
The businessman decried the SEC's decision as harassment by citing a case dismissed twice by the Sandiganbayan.
Forbes Magazine lists Ongpin as the 20th wealthiest in the Philippines, with an estimated net worth of $900 million. — Camille Diola
[Source:- Phillstar Business ]