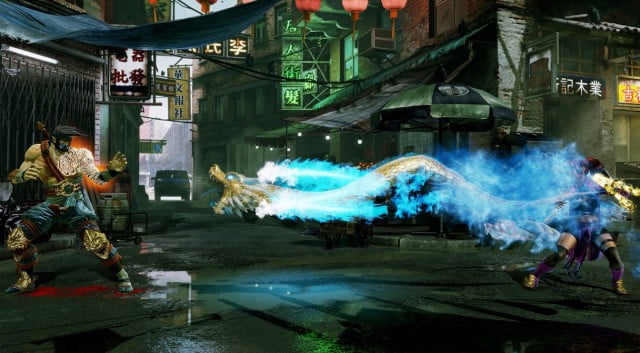 Free PC games used to be dominated by oddball flash games or small-scale indie testbeds, but the free-to-play phenomenon has completely changed the landscape over the last couple of years. Now, the $60 AAA games that once ruled the roost are getting some real competition from games that offer large swaths of the experience for free.
There are innumerable free-to-play games available for the PC, and with that comes both good and bad. The large selection means that there's something to fit just about any taste, but the signal-to-noise ratio is truly atrocious. Instead of trudging through dozens of clones and half-hearted cash grabs, let me separate the wheat from the chaff for you. Today, I'm highlighting 25 of the best free games on the PC. There's a lot to cover, so follow along, and something here is bound to strike your fancy.
Killer Instinct
Released as a launch game for the Xbox One by Double Helix, it has continued to see significant updates under the care of Iron Galaxy. And with the launch of the third season on March 29th comes a Windows 10 version as well.
While you can play the core game as much as you'd like for free, the primary restriction is character selection. There's always going to be a rotating free character for you to play with, but you can also buy single characters for about five bucks a pop. Alternately, you can grab an entire season's worth of new characters for only $19.99. And since everything you've unlocked or purchased on the Xbox One transfers over to the Windows 10 version, there's no need to double dip.
You can also pay anywhere from $4.99 to $39.99 at a time for in-game currency, but that's incredibly easy to ignore. Just download the game, and play the free content for a while. If you enjoy yourself, buying a season or two is a pretty solid investment.
Smite
If you're curious about the MOBA scene, but the overhead viewpoint is a turn-off for you, Smite is a decent place to start. With WASD movement and a behind-the-back perspective, Smite feels more like an action game than an RTS.
Like most other games in this increasingly crowded genre, there is an absurd number of characters to choose from, and you'll need to pony up some money if you want access to all of them right out of the gate. Thankfully, a one-time purchase of $30 will unlock all of the existing characters and every future character as well. And if you want the optional aesthetic items, you can drop anywhere from $8 to $100 at once for in-game currency.
Pro Evolution Soccer 2016 myClub
If the management and strategic aspects of soccer games tickle your fancy, take a look at the myClub free-to-play experience that's been broken out of Konami's Pro Evolution Soccer 2016. You can play the online myClub mode, kick around with the offline exhibition matches, and play better with the training mode. It's much more limited than the full game, but it's still a solid way to get a taste of what modern PES looks like — especially if your budget is tight.
Keep in mind, this isn't the full PES 2016 experience — you'll need to drop $50 for that. And Konami's video game business is, unsurprisingly, being taken to task. Much of the community is unhappy with how the free-to-play elements are being handled, so just keep all of that in mind before you invest any money into this system.
Robocraft
How does a mashup of Robot Wars and Banjo-Kazooie: Nuts and Bolts sound? Pretty good, right? Well, that's what the folks at Freejam are aiming for with Robocraft. Build and customize your very own combat robots, pit them against other custom robots online, and gain better parts and abilities.
Of course, the game encourages you to interact with the currency system regularly. Individual components for your robots cost resources that you can either earn by playing or buy with real money. Certain cosmetic additions are only available through the cash shop, but the core components are easily accessible through normal gameplay.
You can buy "Galaxy Cash" in chunks ranging from $2.50 to $100, and that can also be used for a premium membership that boosts your in-game earnings, and unlocks more color customization for your robots. The worst part? The more premium users that play in a match, the more the earnings are boosted for everyone, so the social pressure to spend real money can be a bit daunting. Don't let the peer pressure get to you!
Tera
Unlike most MMORPGs, Tera's combat is real-time. Instead of just locking on and cycling through your abilities like a typical MMO, Tera is much more action-focused. You'll need to roll out of the way of attacks, and aim your shots. So if you like the social aspects of MMOs but hate the WoW formula, Tera is worth trying out.
The Steam version of the game offers numerous optional purchase tiers ranging from $10 to $60 for extra items or quality of life improvements, but you'll also find myriad ways to spend real money once you're in the ecosystem. "Elite status" nets you tons of bonuses at a rate of $15 per month, and investing real money in "EMP" lets you purchase cosmetics, consumables, mounts, and random loot boxes whenever you see fit.
[Source:- Extreme Tech]