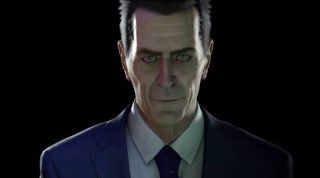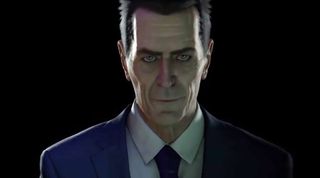 Everything is cancelled, which means less travel for us, and more time sitting around playing March's upcoming releases, which include Doom Eternal and Half-Life: Alyx. Here's some pointless trivia: The last time a new Doom and a new Half-Life released in the same year was in 2004, when Doom 3 and Half-Life 2 released.
Where does the time go? Possibly into writing news recaps—here's what happened this week in PC gaming:
AMD's Threadripper 3990X can run Crysis without a graphics card
It can't run it very well, obviously, but it's still pretty wild how far we've come over the past decade and a bit. At some point, we're going to have to find a new game to fill the role of un-runnable monster.
Halo: Combat Evolved just surprise launched on Steam
Not a huge surprise—the rest of the games in the Master Chief Collection should be arriving at a pretty good pace for the rest of the year—but not a bad one, either.
3 new Half-Life: Alyx videos show her gravity gloves and upgradable gun in action
Check out the third video below. And if you were hoping to play Alyx on Valve's Index headset, they'll be back in stock on Monday—but they'll probably sell out quick. Other VR headsets will work, too, so long as they hook up to a PC.
One of EA's unannounced Star Wars games has leaked
It's called Project Maverick. We don't know much about it other than that, but there is an image to draw too many speculative conclusions from.
Streamer suspended from Twitch after accidentally firing a gun on stream
It was only a matter of time before a Twitch streamer got drunk and accidentally fired a gun on stream. I'm surprised it didn't happen sooner.
Bethesda was surprised how uninterested players were in Fallout 76's PvP
Sometimes you don't know what players are going to want until they're playing the game, case number 36,456.
More things we wrote
Kojima shows off Death Stranding's PC photo mode
Razer releases its lightest gaming mouse to date
Coronavirus updates: GDC has been postponed, SXSW cancelled
Become a cyberpunk courier in Cloudpunk next month
Valorant: Release date, trailer, gameplay, and everything we know
Respawn faked the Forge character to mess with Apex Legends dataminers
Valve says Half-Life: Alyx is 'not the end' of its return to the series
There's a documentary about the 'duct-taped gamer' coming out
Baldur's Gate 3: Everything we know
Even more things we wrote this week
Wes shared his experience with Riot's new FPS, Valorant, a traditional shooter with big promises about the quality of its netcode.
Rachel learned all about a Stardew Valley board game made by two graphic design students.
Lauren "stumbled into a wedding and stayed for the murder trial" while checking out Yes, Your Grace's Discord server.
Steven talked to indie developers about the fallout of GDC's cancellation.
Andy Kelly reviewed Black Mesa, the fan-made remake of Half-Life.
James checked out The Falconeer at PAX.
Chris made a great video celebrating hand animations (watch below!)
["source=pcgamer"]