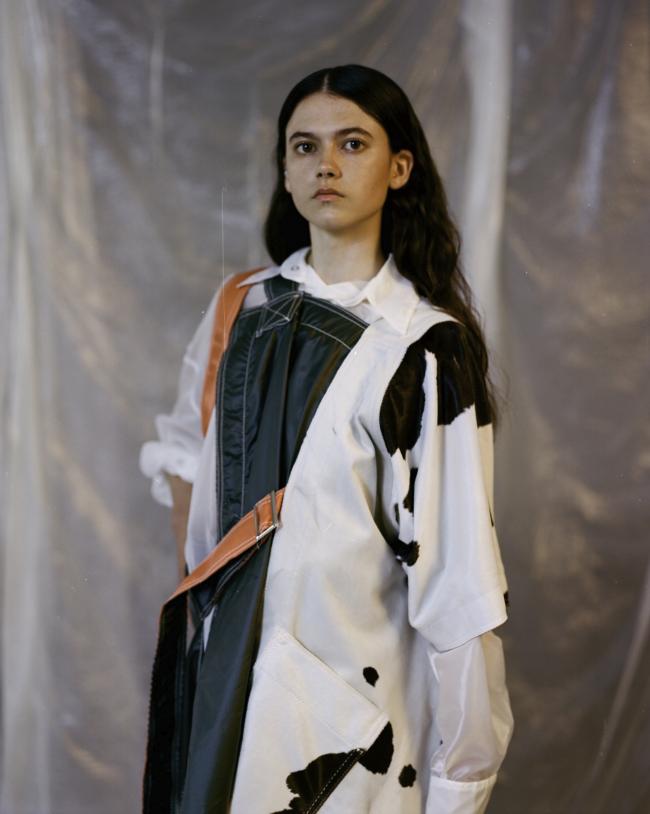 The Latest on a series of attacks in Germany in the past week (all times local):
The mayor of Ansbach says it's still too early to say whether the Syrian asylum-seeker behind a bombing was an extremist, noting that the suspect had twice attempted suicide.
Carda Seidel told reporters Monday that authorities are still trying to determine the motive behind the attack. The bomber died; Seidel said the number of wounded now stands at 15, including four in serious condition.
She says: "We don't even know if he radicalized; we need to be careful with that. He was considered a suicide risk and we think that the attack resulted from his suicidal tendencies."
The attacker had been denied entrance to an open air festival because he didn't have a ticket and instead detonated the device he was carrying nearby.
A spokesman for Germany's interior ministry says the man who detonated a bomb near a music festival, killing himself and wounding 12 others, had received two deportation notices.
Tobias Plate says the 27-year-old Syrian man was most recently told July 13 that he would be deported to Bulgaria
Plate told reporters that the first deportation notice was issued on Dec. 22, 2014.
He says the man was to be deported to Bulgaria because he had submitted his first asylum request in the southeastern European country.
Germany's top security official says authorities are conducting 59 investigations of refugees suspected of possible links to terrorist organizations.
Interior Minister Thomas de Maiziere says it would be wrong to put all refugees under general suspicion, "even if there are investigations in individual cases."
The Funke newspaper group on Monday quoted him as saying: "We are currently talking about 59 investigations for possible links to terrorist structures, and that's with many hundreds of thousands of newly arrived people."
He adds that in the overwhelming number of cases, reports turn out not to be true.
De Maiziere called for Germany's borders to be better protected without preventing refugees from coming to the country by legal and safe means — "in reasonable numbers."
He noted that in the Munich gun attack there was no indication that the perpetrator, the German-born son of Iranian asylum-seekers, had failed to integrate in German society.
Poland's Foreign Ministry says a woman killed in a knife attack in southern Germany was a Polish citizen.
It was one in a series of deadly attacks in Germany in the past week.
Foreign Ministry spokesman Rafal Sobczak said Monday the victim of the attack in Reutlingen has been confirmed as a Polish citizen.
Sven Heinz of Reutlingen police said on Polish TVN24 the attacker injured two other people before being arrested. His motives were probably personal.
The attacker has been identified as a 21-year-old Syrian asylum-seeker.
Munich authorities say a 16-year-old Afghan friend of the Munich attacker who killed nine people in a rampage before killing himself may have known of the attack in advance.
Police said Monday the 16-year-old was arrested late Sunday and investigators were able to retrieve a deleted chat between him and the attacker on the messaging app WhatsApp.
Police say that from the chat it appears that the 16-year-old met with the attacker at the scene of the rampage — a mall in Munich — before the attack. He also knew the attacker had a pistol.
Investigators say the two teenagers met last year as in-patients at a psychiatric ward. Both were being treated for online game addiction, among other things.
A German official says a Syrian who blew himself up in southern Germany, wounding 12 people, was to be deported to Bulgaria.
An interior ministry spokesman says Syrians can't be deported directly to Syria because of the situation there.
The spokesman, Tobias Plate, said he could not say "at this moment why the deportation" of the 27-year-old failed asylum seeker didn't happen. It was not clear when he was supposed to be deported.
The man blew himself outside a bar in Ansbach after being turned away from an open-air music festival.
Police say a 21-year-old Syrian asylum-seeker who killed a 45-year-old woman with a machete and injured two in southwestern Germany worked together with the victim.
German news agency dpa reported Monday that the attacker said in an interrogation that he worked with the woman in the same restaurant in Reutlingen. It was not immediately clear how well they knew each other.
The asylum seeker, who was arrested right after the attack on Sunday night, was known to police and according to investigators he had psychiatric problems.
He was having an argument with the woman before attacking her about 4:30 p.m. on Sunday. The suspect, whose name was not released, then wounded another woman and a man as he fled.
A hospital treating four people wounded by an ax-and-knife-wielding man who attacked people on a German train last week says two of the victims remain in intensive case.
Wuerzburg's university hospital said in a statement Monday that "the state of health of all patients has stabilized but the risk of complications remains substantial."
It said one of the patients, a tourist from Hong Kong, is still in a medically induced coma.
A fifth person wounded in the attack has been released from hospital.
The 17-year-old attacker was an Afghan asylum-seeker who assaulted the group of Hong Kong tourists on a train near Wuerzburg before jumping off and attacking a woman walking her dog. He was later shot and killed by police.
The Islamic State group claimed responsibility for the attack, though authorities say it appears he acted alone.
The incident last Monday was the first in a series of attacks that have shaken Germany over the past week.
Police say they have arrested a 16-year-old Afghan in relation with a deadly rampage at a Munich mall that killed nine people and left dozens wounded.
Police said the teenager was a friend of the 18-year-old German-Iranian attacker who killed himself after the rampage Friday night
They say the younger man may have known more details ahead of the upcoming rampage than he admitted during an initial interrogation with the authorities.
Police say the Afghan teenager was arrested Sunday night
Officials say the man who blew himself up near a music festival in the Bavarian town of Ansbach, wounding 12 others, was known to police for low-level drug offenses.
Regional police spokeswoman Elke Schoenwald says the 27-year-old Syrian man had also twice before attempted suicide.
A team of 30 investigators are interviewing the man's acquaintances and examining evidence collected from his home at a nearby asylum-seeker shelter.
Schoenwald said the unnamed man's asylum application had been rejected a year ago, but he had been given temporary permission to remain in Germany.
An emergency response coordinator says paramedics working at a music festival in Ansbach were quick to react to the blast that killed the attacker and wounded 12 people in the Bavarian town late Sunday.
Dieter Seyerlein said medics were present with several ambulances "and could immediately start with primary care, and thus could give a very exact report on the situation, how big the deployment possibly would become."
He said additional first responders were mobilized within half an hour.
Officials say a 27-year-old Syrian blew himself up after being turned away from an open-air music festival.
Police say a 27-year-old Syrian blew himself up in the outside seating area of a wine bar near an open-air concert in southern Germany, killing himself and injuring 12 — three of them severely.
Bavaria police said in a statement Monday morning that security staff noticed the man with the backpack near the entrance of the concert site in Ansbach, where some 2,500 people were listening to music bands on Sunday night around 9:45 p.m.
Police spokeswoman Elke Schoenwald said he was refused entry to the concert because he didn't have a ticket. He then sat down on a chair outside the nearby restaurant. According to witness accounts he briefly leaned forward at 10:10 p.m. and then triggered the explosion.
Police on Monday morning raided a nearby asylum shelter where the attacker seems to have lived, according to other residents of the home.
Copyright 2016 The Associated Press. All rights reserved. This material may not be published, broadcast, rewritten or redistributed.
[Source:- US news]