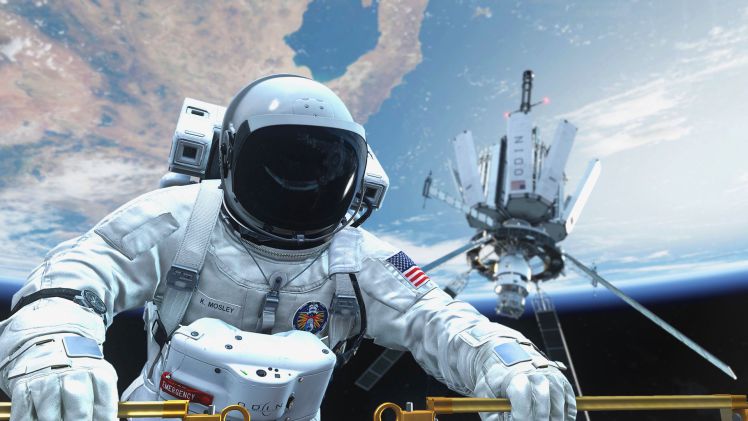 A new Call Of Duty is usually announced sometime around April, with an equally reliable tradition of news leaking out a few weeks before that. And if this rumour is true the next game won't be a direct sequel to Ghosts.
It's developer Infinity Ward's turn to make a Call Of Duty this year, and given the way 2013's Call Of Duty: Ghosts ended you'd expect a follow-up to that. Except Ghosts' story campaign wasn't very popular with fans and several sources are now claiming that this year's game will be set several hundred years in the future.
Proven industry insider shinobi602, as well website Eurogamer, claim that the new game will be set in the 'very far future', and will feature 'space combat' and 'full on sci-fi'.
Eurogamer implies that the game will not be called Ghosts 2, although the original's backdrop of a war between North and South America (don't ask, it never made sense) could feasibly be continued for the new game.
Although there's no talk of aliens yet it's worth noting that Ghosts' Extinction four-player co-op mode did indeed feature extra-terrestrials – and was one of the more popular elements of the game. The first stage of the story campaign was also set in space (complete with an homage to Moonraker).
A sci-fi version of Call Of Duty has been rumoured for years, but although the games have explored a number of different future settings they've never gone as far as space marines.
The new Call Of Duty will no doubt be released in November this year, and will follow last year's Black Ops III – which was both the most successful entry for several years and the one with the most futuristic setting so far.
[Source:- Metro]