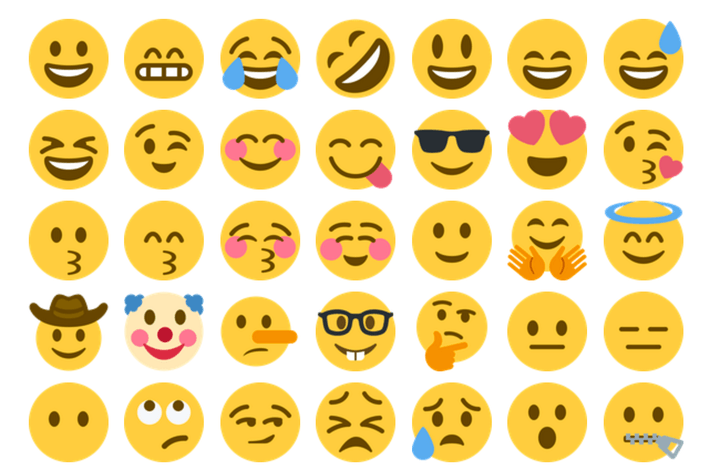 "Holiday." Some hear the word and think of Christmas, the annual celebration of the birth of Jesus Christ. Others think Rosh Hashanah, the first of the High Holy Days in Judaism. There's Memorial Day, when we remember those who died while serving in America's armed forces. We have Kwanzaa. Mardi Gras. Eid Al-Fitr and Eid-Al-Adha.

So many cultural beliefs and traditions around the world define what we call holidays, so why not add something new that binds all of us to our increasingly tech-centric planet?

Today, July 17, is "officially" (whatever that means) World Emoji Day, commemorating … well, we're not really sure.

Related: Girl Power: Unicode greenlights new emoji of professional women

But WorldEmojiDay.com attempts to sum it up here:

"We use emojis every day, so why not celebrate them? Welcome to World Emoji Day. Join in the celebration on Twitter, Instagram or Facebook using the hashtag #WorldEmojiDay."

If you're wondering how July 17 ended up becoming the day we celebrate emojis, Caitlin Dewey of The Washington Post wrote that it's "all a bit of self-referential back-slapping on Apple's part: July 17 is the date iCal premiered at the MacWorld conference in 2002 … (and the date iCal displayed before start-up for several years)."

While July 17 appears to be the widely recognized date for World Emoji Day, there might be some disagreement among tech companies, as Dewey also points out.

"You'll notice that Twitter's emoji calendar displays July 15, and Google's displays the number 12. Why? July 15 is widely considered the birthday of Twitter (happy belated!), and 12 is … the emoji designer's birthday? We have nothing on that one, really."

Whatever the day is, celebrate by attending the World Emoji Day 2016 event on Facebook (the location is "On your phone!" in case you were wondering). Then, sing the #WorldEmojiDay 2016 Anthem along with writer Jonathan Mann.
[Source:- Digital Trends]