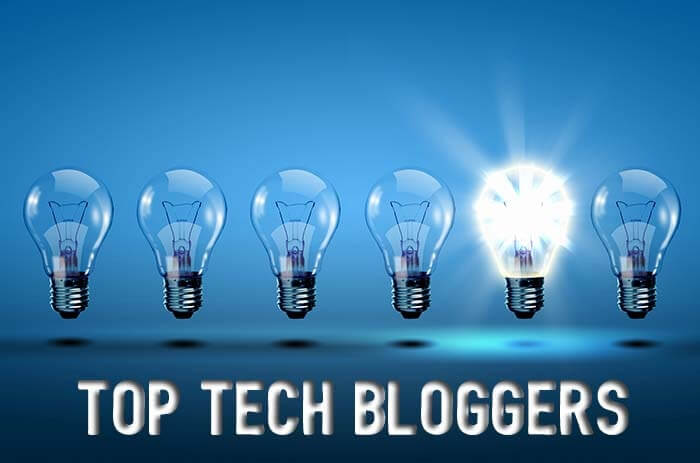 Blogging has become an important part of digital marketing. And at the forefront are some of the most famous gadget blogs in India. These amazing Indian tech bloggers have changed the face of the Indian blogging industry.
Now all the blogs mentioned in this article are websites that I often visit to learn more about latest tech and gadgets. The tech niche is very difficult to rank. These websites have managed to make their mark in these crowded tech niches.
The content in these blogs are something the people of India consume. Many of these blogs are based on gadget updates, tech tips, and tricks, blogging, marketing, etc. I follow many blogs but these are the ones that I often come back and read.
Since the beginning of my engineering, tech and gadget blogs are something that I love to explore. I have been consuming them for almost 7 years now. My love for gadget blogs is what made me create my own gadget and tech blog.
There are many tech bloggers and many of whom are my friends. But this article is something that I will often try to update so that you stay updated with all the blogs that I follow.
If I have missed out on any amazing tech bloggers or gadget blogs then do mention in the comment section below(don't mention your own blog).
Top 15 Tech and Gadget blogs in India
1. Labnol
Labnol has to be my favourite tech blog and Amit Agarwal the founder of Labnol and digital inspiration is said to be the first professional blogger in India. Though I am not sure about this information. Amit is a Google Developer Expert in G Suite and Google Apps Script. He holds an engineering degree in Computer Science (I.I.T.).
Now the content available on Labnol is not something like an usual gadget content. But he writes mostly about google products and tech guides. All the articles on labnol are either about the google products tutorial or about another amazing software that will really come in handy to you.
I have been following Amit's blog for more than 7 years. At the beginning of my blogging days, I would often read his blogs and try to mimic his writing style.
Amit has some of the amazing resources to learn google apps script. You can learn the google apps script from here.
2. Shoutmeloud
Shoutmeloud is one of the most famous tech blogs in India when it comes to the topic of WordPress and SEO. I bet you go to google now and search for any topic on wordpress, blogging, SEO, or any SEO product. You will see Shoutmeloud in the top 3 SERP.
My first step to blogging started from this blog. Though most of the articles are pretty basic and you might need to surf through other articles to learn more in-depth. But the blog has some of the amazing content for bloggers.
Harsh Aggarwal is the person behind the blog. He had a full-time job before starting with blogging. But exhausted with the 9-5 routine and to become his own boss he started his blogging hustle. He currently earns around $50k/month.
On the blog shoutmeloud, he writes on topics like blogging tips, WordPress, makes money online, Web tools, SEO, and so on.
3. Beebom
Beebom is one of India's most famous gadget reviews and tech blogs. Beebom has come to fame recently and has grown very fast in the Indian Gadget space. They have grown so fast and acquired so much of a fan following that they currently have more than 500k visits per month.
They also create some really amazing youtube videos. If you watch Tech or gadget reviews on Youtube then you might definitely watch their videos. I do enjoy watching their gadget review videos and are some of the most unbiased reviews on the internet.
Beebom has grown too big too soon. With over 3.5 Million total social media following they have a really big user base. They regularly put out some really great content. Beebom has to be the biggest gadget blog currently in India.
4. Guidingtech
Guidingtech is another tech blog that has been growing really big these days. They are also creating some of the hazing content to read. I believe guiding tech are some of the really big competitors for Beebom.
Another interesting part is guiding tech is creating content in Hindi as well, for the Indian user. Though the fan base of Guiding tech is not that big it is really trying to catch up with beebom. Currently Guiding tech has approximate traffic of around 400k/month.
The social media following of guiding tech is also growing pretty fast. After beebom they have to be the biggest gadget blog in India.
5. All tech buzz
The blog is one of the oldest tech blogs in India. At least the one that I know of. Imran Uddin is the founder of alltechbuzz, now he runs a Tech company – All Tech Media Pvt. Ltd. The blog was started in 2011 so almost 9 years the blog has been around.
The blog is one of the famous gadget blogs in India and Imran is a famous tech influencer among the blogging community. Though after visiting the blog today, It looks like the blog is not keeping up with the pace of other gadget blogs.
6. Techpp
Tech pp is another giant tech blog in the list. A Tech Blog with a focus on personal and consumer technology. Dedicated to providing in-depth buying guides, explainers, analysis, and opinions. The founder of Techpp is Raju PP. Raju left his full-time job in 2009 to start with blogging.
TechPP has some really in depth reviews and technology related articles. Though techpp has a decent organic traffic from users. Many of its fans do visit the blog on a regular basis. I sometimes feel that the writers in techpp sometimes write articles apart from tech.
7. Techlila.com
TechLila was founded by Rajesh Namase in February, 2012. He ventured into blogging using a domain name "Namase.com" and later turned it into a professional site, for branding purposes. The current domain name, TechLila.com was registered later and the content was migrated.
Though techlila has a medium level of web traffic, the best part about this gadget blog is web design. I am in awe of the flat design theme in the blog. Techlila has not made great efforts to maintain social media presence with below 50k followers in all social media.
But techlila has managed to provide some really interesting articles and tutorials in their blog.
8. Geeksla
Geeksla has been around since 2016. We have written on various topics from web tutorials, reviews, Gadgets and Tech. With an attempt to increase niche reach and reach broader audiences we are also writing content related to Productivity, Marketing case studies, Non Fiction Book Summary.
In the recent days the blog has been focusing more on case studies, book summaries and productivity articles. I hardly know of any other blog in India which talks about these things. Geeksla has been around for a very long time and it has been growing steadily.
Though it looks like I am trying to promote myself, which I am. Do check out some of the best free resources we have.
9. Geekflare
You can say geek flare is one of the most underrated blogs on the complete list. Launched in 2015 by Chandan Kumar, an attempt to help the people by sharing knowledge and ideas. But you will find some of the best blog security, hosting migration-related content here.
Geekflare has topics ranging from digital marketing to Nginx. This blog is my pick for the best blog for developers and most for devops engineers. Chandan has provided solutions from cloud-flare to api's. It is possible that you might stumble upon geekflares article when you are stuck in these problem and try to google something.
Geekflare started as a personal journal blog but today gets more than 100k hits per month. And along with techlila, geekflare also has the best blog design from all the blogs mentioned in the list.
10. PhoneRadar
Phone Radar is another Indian tech blog which was founded by the famous Indian Tech blogger Amit Bhavani. Though Phone Radar's main focus is generating YouTube fan following, their blog is also up to date with content.
The gadget blog mostly publishes content related to tech and gadget news. And sometimes also publishes content around trending topics. Amit Bhavani has made a brand of himself and the phone radar blog lives up to the status of the brand.
11. Gizbot
Gizbot is the first multilingual technology site in India, which publishes content in eight different languages – English, Hindi, Tamil, Telugu, Kannada, Malayalam, Gujarati and Bengali. Gizbot is the tech arm of Oneindia with content related to tech news, gadget reviews and tutorials.
Though the main purpose of gizbot blog is to provide latest tech and gadget news, they also provide unbiased reviews and opinions.
12. Gizmotimes
Gizmotimes is another gadget and tech blog based in India with focus in Gadget review and technology related content. Gizmotimes was started by Chetan Bhavani. I don't know if both Amit and Chetan are brothers. Gizmotimes has a total following of more than 100k.
Gizmo times have written content ranging from a wide list of categories. From Blockchain to gadget guides. The content is worth reading, Though the youtube channel provides good content, blog blog has content related to tech news.
13. Fonearena
Fonearena is an old horse with good organic traffic, but the blog has amazing loyal fans. The blog design is very old as compared to other sites. They have a new looking web design but for the first time you will be directed to the old site.
According to folks at Konector who published a report on Top gadget blogs to attract over 40 million visitors. FoneArena was one of the top 3 most influential blogs. The blog has content related to gadgets, tech news, phones etc.
14. Hellboundblogger
Hellbound bloggers is one of the biggest communities of bloggers based in India. The blog has been a place where many bloggers have contributed as guest bloggers. The hellbound forum is one of the most active bloggers in India.
Pradeep Kumar the Man behind Hellbound blogger is also the owner of Devicebar, book written and other blogs. He started blogging at the age of 17 and has been still blogging. The tech blog covers topic related to social media, SEO, blogging, WordPress, ecommerce and web apps among many others
15. Digit
To all the guys born in around the 90's you know Digit. Digit is the oldest gadget and tech related blog in India. I still remember in my college and engineering days I would save money for 2-3 months and buy the Digit Magazine. Digit by far has to be the most famous tech and gadget related magazine in India.
Digit for a very long time focused on magazines rather than adapting to the change and starting with the video based content. Due to which they have a very less following as compared to all the other Indian Gadget blogs.Though they are late to the party, digit has made remarkable progress with the social media handles from Facebook, YouTube and twitter.
Currently Digit has more than 1.5 Million total social media followers. That's quite big, they will soon grow if they continue with the pace. I really enjoyed reading the magazine in my college days. And then the internet happened.
These were our picks for the top 15 gadget blogs in India. Though there are many blogs which are not mentioned in the list. I will try my best to keep the list updated with the most active gadget and tech blogs in india.
These blogs have been part of my blogging journey and often used to visit them for inspiration and ideas. I hope you found the content useful.
["source=geeksla"]