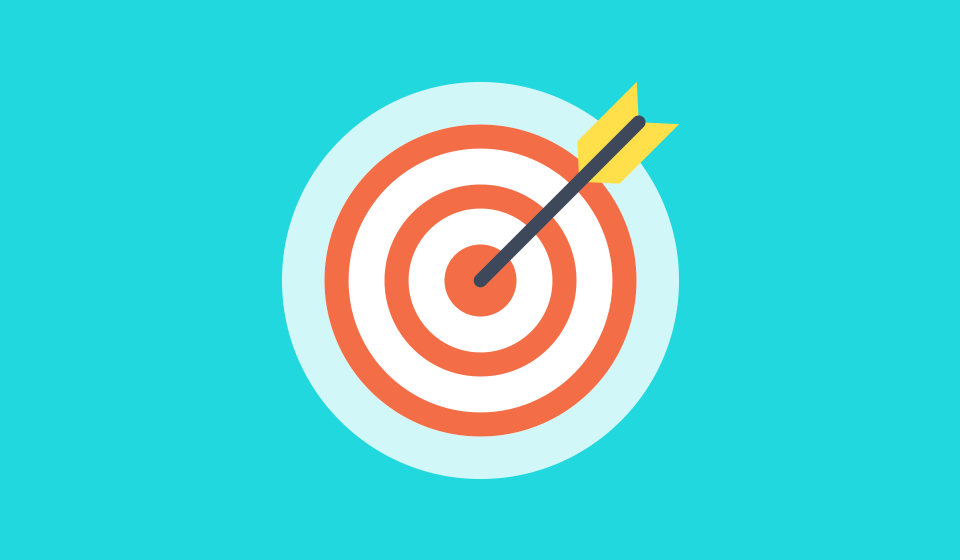 Retargeting is one of our favorite marketing buzzwords, but it's also a great way to increase conversions and bring people back to your website.
Retargeting is a paid advertising strategy that involves putting your ads in front of people who have visited your website, after they have clicked away and visited other websites.
Here's how retargeting looks from a consumer's perspective:
A couple weeks ago, I was looking at a pair of rain boots online, and I liked them so much that I sent the link to my best friend. A few days later, she sent me a text saying that she kept seeing ads for rain boots everywhere she went online.
And they were following me around too.
THIS IS RETARGETING, AND HERE'S HOW IT WORKS:
You paste a piece of code (called a pixel) into the HTML (usually the header or footer) of your website, and that allows you advertise to people who have visited your website in the past. They will see your retargeting ads when they visit other websites, apps or emails.
Was I freaked out that a pair of rain boots had the ability to follow me around the internet? Not at all.
Here's why I appreciated the retargeting:
Sometimes you're browsing rain boots and then something shiny distracts you and the next thing you know you're watching videos of cats getting scared by cucumbers until 3 am you've totally forgotten about that thing you really wanted to buy.
And I'm not alone. 89% of users have either a positive or neutral reaction to retargeting.
So if potential customers visit your site without converting (and 98% of website visitors don't convert on their first visit) retargeting is the key to getting them back.
Don't just chalk it up as a loss if the consumer doesn't convert on their first visit. Instead, send them a reminder and nudge them back in the right direction.
The great thing about retargeting is that you can use it to target your past visitors across various platforms. Users can be retargeted via search ads, banner ads, social media ads and even email.
WHERE CAN CONSUMERS SEE YOUR RETARGETED ADS?
Google calls retargeting "remarketing" and it's pretty easy to do. If you already have an AdWords account, you just need to set up retargeting, add the pixel to your website and create a remarketing list.
You can set AdWords remarketing campaigns to display either in searches or on Google's display network.
SEARCH ADS
Retargeting with search ads allows you to hyper-target people who have not only visited your site but also searched for specific keywords.
This is great, because if I had forgotten where I found those boots I really liked, I'd search for them again. And if the website is running a search ad retargeting campaign, I could see their ad in the search results.
Be aware, though, that you'll need 1000 unique site visitors before your remarketing search ads will show up in Google search results.
BANNER ADS
When you retarget people who have previously visited your website using Google's display network, you have the opportunity to reach a lot of people. Display network ads reach 90% of Internet users, with more than 2 million websites, from Poetry.com to Gmail, displaying banner ads.
Retargeting ads on the display network also allow you to target in a different way than other display ads. Normally, display ads have something to do with the website the user is viewing – so if they're looking at a recipe website, they'll probably see ads about food.
However, with retargeting, the ads don't have to correspond to the website the user is browsing. They might be looking at a recipe, but if you're running retargeting ads, they could also be seeing your ads on that recipe site.
Your Display Network retargeting ads will start to work once you've accumulated 100 unique visitors within a 30 day period
FACEBOOK
Instead of just boosting a post and trying to get more Facebook reach, you can go one better and reach users who've visited your website. Once you have Facebook's pixel installed, you can track who is visiting your site and create an ad campaign using a custom audience of people who have visited your website.
EMAILS
A popular way to retarget site visitors who abandon their shopping carts is via email. Targeted emails can be sent to remind them what they left in their cart or even offer promotions.
On the Kissmetrics blog, there's a great example of a company called Peak, which was able to recover 12% of abandoned shopping carts with email retargeting .
WHY SHOULD YOU HAVE A RETARGETING STRATEGY?
Conversion rates increase with more retargeting ad impressions, so people are more likely to convert with more retargeting ad views
One study  found that retargeting ads led to a 1046% increase in branded search and a 726% lift in site visits
Site visitors who are retargeted with display ads are 70% more likely to convert on your site.
[Source:- Social media today]