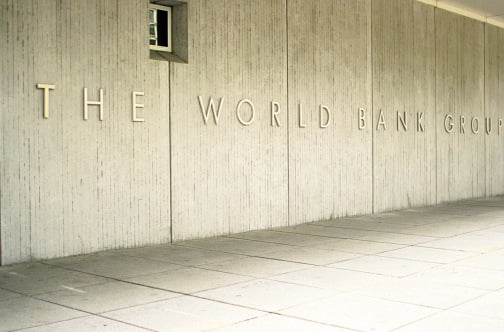 The World Bank Group is launching a recruitment drive aimed at increasing the number of Caribbean professionals in its work force.
"This commitment to hire Caribbean nationals reflects the Bank Group's senior leadership commitment for a diverse workforce in which Caribbean nationals can play a key role in fighting poverty and increasing shared prosperity," said the Washington-based financial institution.
"A career with the World Bank Group offers a unique opportunity for exceptionally talented individuals with a passion for international development to contribute to solving some of the world's most pressing problems," it added.
The World Bank said staffers work with governments, civil society groups, the private sector and others in developing countries around the world, assisting clients in all areas of development.
These include policy and strategic advice; and identification, preparation, appraisal and supervision of development projects.
"We are currently seeking qualified professionals to fill various roles within the institution that may be located in Washington, D.C. or one of our WBG (World Bank Group) regional offices," the bank said.
It said minimum qualifications for entry level positions include a Master's degree, plus five years of relevant professional experience.
For mid-career professionals, the World Bank said minimum requirements are a Master's degree, plus eight years of relevant professional experience.
"Ideal candidates for these positions must have a demonstrated capacity for strategic thinking, the ability to conduct dialogue on relevant development policies and priorities, and fluency in English is required," said the bank, adding that fluency or proficiency in other languages, in particular Arabic, Chinese, French, Portuguese, Spanish or Russian, is a plus.
The World Bank said shortlisted candidates may be contacted as early as August 2016 for interviews, which may-be conducted in Washington, D.C. or locations in Caribbean. Applications deadline is August 7, 2016.
Interviews will be conducted through September 2016.
"During this year, the World Bank seeks to recruit highly qualified professionals who are looking for an exciting career," said Omari Seitu Williams, acting Chargé d' Affaires at the Embassy of St. Vincent and the Grenadines to the United States in an email message to nationals in the US Diaspora.
Williams said currently there exists vacant positions within the World Bank (IBRD) and the International Finance Corporation (IFC) located in Washington, D.C or in one of its regional offices.
[source:- Jamaica Observer]