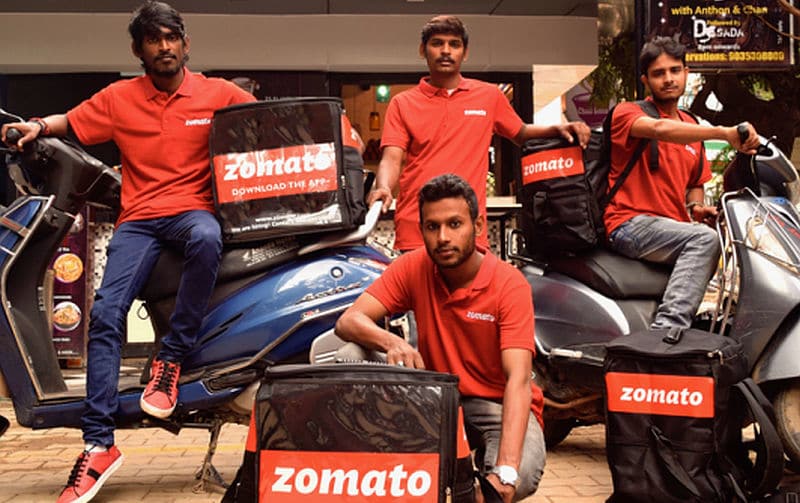 Zomato on Friday announced that it will launch its online ordering and food delivery services in 30 more cities in India over the course of the week. It also reiterated that it will have a presence in 100 cities in India shortly. The company added that to facilitate the expansion, it is hiring delivery partners in the new cities. Zomato Founder and CEO Deepinder Goyal also spoke about the early success that the Gold subscription service has enjoyed in Jakarta and Manila, where it launched earlier this month, adding that Gold is now present in 5 countries and 26 cities globally.
With the addition of 30 new cities, Zomato's online ordering and food delivery services are now present in 93 Indian cities. Zomato added it now has over 75,000 food delivery restaurant associations, expanding from 54,000 in just 2 months. Here's the full list of 30 new cities Zomato online ordering and food delivery is expected to be expanding to: Ajmer, Ambala, Anand, Anantapur, Bareilly, Bathinda, Bhavnagar, Bhilai, Durg, Haridwar, Jamshedpur, Kakinada, Karnal, Katni, Kolhapur, Kurnool, Meerut, Puducherry, Puri, Rajahmundry, Rajkot, Ratnagiri, Roorkee, Saharanpur, Sangli, Sangrur, Siliguri, Thrissur, Tirupati, and Ujjain,
As mentioned, the expansion to the 30 new cities will see the hiring of new delivery partners, over 5,000 of them. This, the company said, strengthens its "strong last mile delivery fleet" that has 150,000 partners – expanding rapidly from 5,400 in January 2018. Zomato in its emailed statement added that while its own delivery services are currently available from 11am to 11pm, it will soon offer breakfast delivery and midnight meals as well. Finally, it added that the HyperPure ingredients delivery service for restaurants will reach Delhi/ NCR in December.
Commenting on the expansion of the online ordering and food delivery business, Mohit Gupta, CEO – Food Delivery, Zomato said "We have been surprised by the demand in Tier II Tier III cities and are therefore gung-ho on serving every last customer, in the smallest of towns in India. We will be the first to hit the 100 city mark and will continue to invest heavily to lead geographical penetration, in the food delivery market in India. We have seen market share grow in our main markets through the festive season and have plans for growth in December as well."
Goyal added, "We have experienced an overwhelming reaction to our expansion across all of our businesses – Gold, Food Delivery and Supply. The number of Gold memberships sold in Manila and Jakarta within a week is beating early numbers of Delhi and Mumbai. HyperPure has had great reception, and we are opening up our next centre in the NCR in a couple of weeks. The Food@Work business has also been expanding into new markets. And of course, the Food Delivery business is ramping up really well with the growth in main markets, as well as the reception in Tier II Tier III cities."
["source=ndtv"]