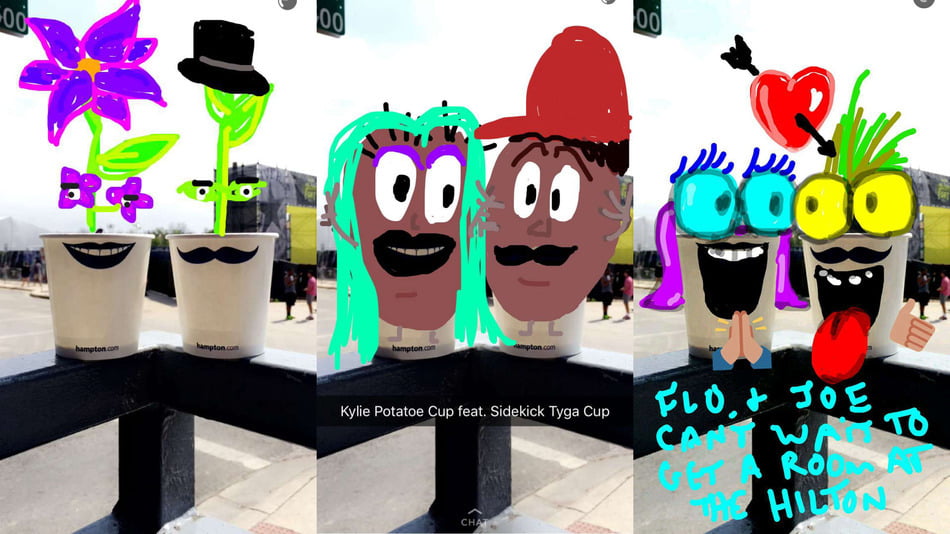 Hampton has a location right in the heart of downtown Austin, within walking distance of the many music showcases that have been going on this week.
We made a trip to experience this lively city first-hand — listening to live bands at bars and finding impressive street art at every corner — and documented our day through the lenses and filters of the social app.
We also introduced a challenge within our story by asking our followers to screenshot an image of Hampton's to-go coffee cups, then doodle on the pic and send it back to us.
Below, we've rounded up the top 10 most creative submissions. The first two featured artists will receive a complimentary one-night stay at any Hampton location.
helloktell
lorena28
mainstreethost
nicktheperson
davidokd
chelsynye
ilovemiry
redhead13
itslluna
blazingtundra
[Source:- Mashable India]