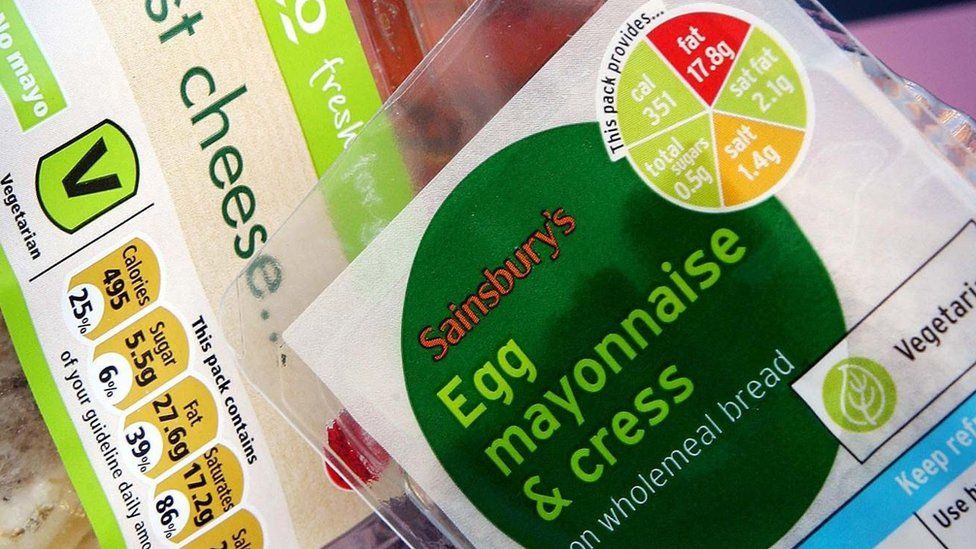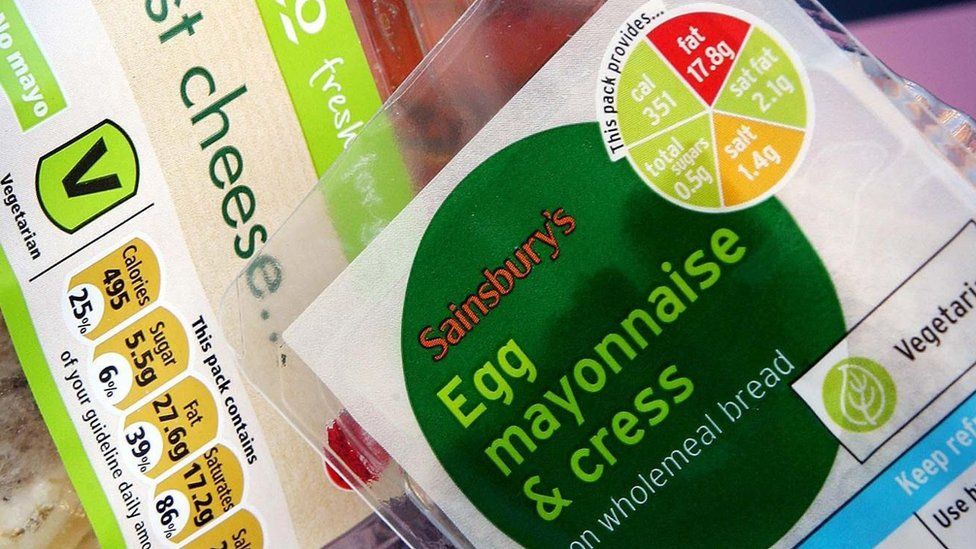 The range has now been renamed "On The Go" but still includes a drink, sandwich and snack.
Sainsbury's says the sandwiches in the new deal "are now better quality and better value".
Many users have been taking to Twitter and Facebook to voice their disapproval about the changes.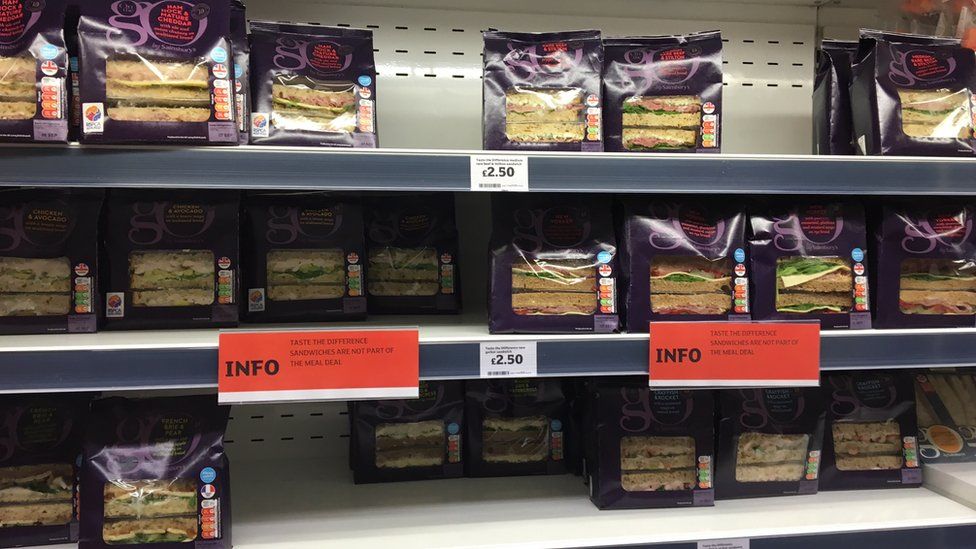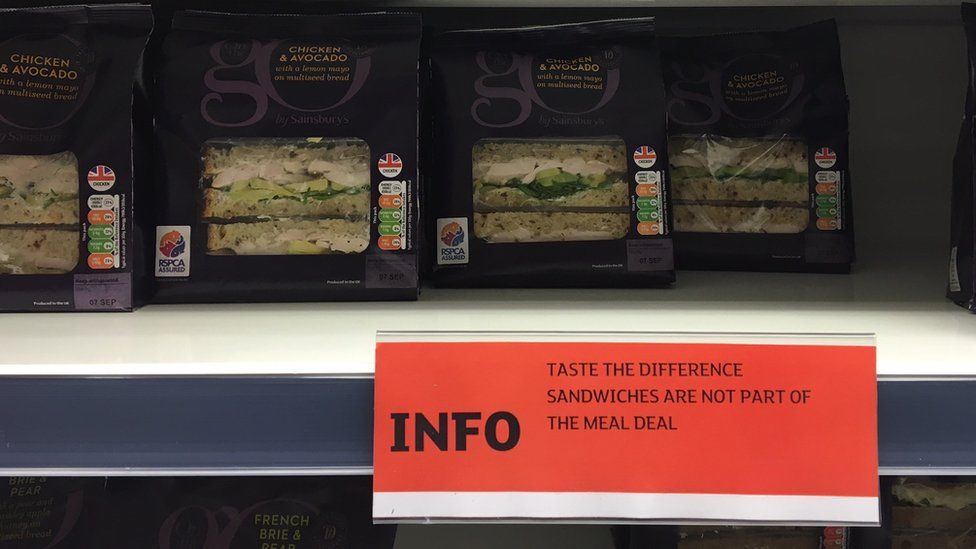 A statement posted to Twitter users from Sainsbury's says: "Hi, we've revamped our on the go meal deal and invested significantly in the quality, range and price of lines now outside of the meal deal.
"Is there something you feel is missing? Amanda."
Gavin and Jon are unhappy that their favourite lunch is now not available in exactly the same format.
And Rosie is annoyed by the extra cost. 90p a day is £4.50 in a five-day week.
It's not the first time Sainsbury's has upset Josh.
It wouldn't be social media moaning without a bit of Brexit-blaming.
Even the animals are angry.
Katie is taking a moment to consider Sainsbury's employees.
You could, of course, just bring your lunch to work to save all these problems.
But you might want to consider what you include because packed lunch choices don't tend to be very healthy.
Sainsbury's has sent Newsbeat a statement about the changes.
It says: "We have invested millions of pounds improving the quality and value of our sandwich range.
"Customers can still enjoy our great value £3 Meal Deal and the sandwiches in the Deal are now better quality and better value.
"Where sandwiches are no longer in the Meal Deal, we have improved the quality and maintained or reduced the price.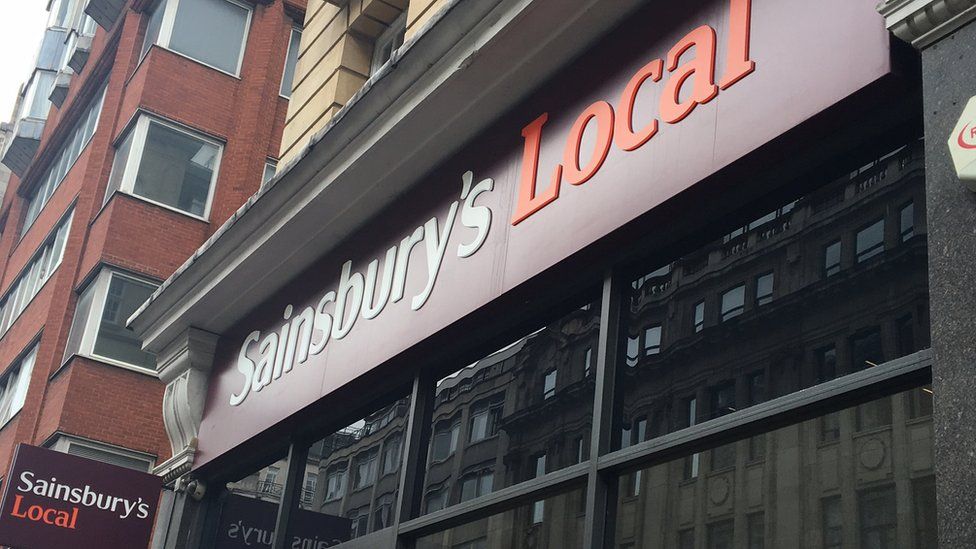 "Our new On the Go range also includes a much wider ranges of sandwiches, salads and sushi than it did before.
"We think that, once customers try the new range, they will like it."
[Source:-NEWSBEAT]