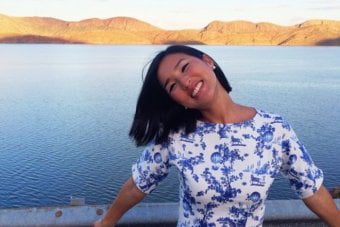 "Perth is OK" is an Instagram account showcasing the city's landscapes, coastline, various landmarks, eateries and events.
It charges small businesses $400 a post, and bigger corporate clients can pay upward of $1,000.
The account was started in 2014 and has attracted 135,000 followers, many of whom contribute to the page by uploading photos and using the #PerthIsOk tag.
Co-founder Luke Whelan said while his intention was never to create a revenue stream, the account's popularity had made it difficult to ignore the financial opportunities.
He said most posts were free but about once a week he would post a sponsored photo.
"We try to limit it to not put off our audience, because we don't want it to come across as just a money-making scam," he said.
Mr Whelan said a growing number of businesses were paying popular accounts to promote their product because it was an easy way to reach their target audience.
"It's all about reach, impressions and engagement," he said.
"It is a good form of marketing and what you're paying for versus web advertising or billboard advertising, is that it's vouched for by Perth is OK … people trust our opinion and our voice and what we think is good."
But it is not just businesses that are jumping onboard the Instagram bandwagon.
The Perth is Ok account has also spruiked the Government's Road Safety Commission campaign, Zero Heroes.
Communications manager Carolyn Monaghan said the sponsored posts were a relatively small expense that had surprisingly positive results. She said they allowed the commission to reach their target audience, which was "skewed metropolitan and female".
She said they chose the Perth is OK Instagram page because it was trusted.
Tourism WA is another government agency that has tapped into social media advertising.
It engages social media "influencers" and celebrities with a strong following to spruik what WA has to offer, sometimes in exchange for an all-expenses paid holiday.
"They have an audience and they influence people's opinion of a destination or a product, and that's why we tap into working with these people to get our messages across to our target audience," Destination PR and event executive Sarah Turnbull said.
"Obviously we're spending taxpayers' money so we need to make sure that who we invest in delivers a really great return on investment, and it's worthwhile us working with them."
Ms Turnbull said Tourism WA never paid people in exchange for their posts, but did foot the bill for flights, accommodation and any tours or transfers.
"We just arrange an amazing itinerary and we let the destination speak for itself," she said.
"We would never like to be seen to influence what they experience the destination to be, we want it to be truthful.
"A lot of people who follow influencers turn off if it feels too much like advertorial, you have to be quite transparent these days, we want them to authentically post."
Blurred lines as commercial world taps social networks
The trend has led to an increasing blurring of the line between advertisements and authentic content, with Australia's murky rules on disclosure making it difficult to ascertain what is a sponsored post and what is a genuine testimonial.
However Curtin University's School of Marketing's Isaac Cheah believed consumers were now picking up the difference.
"I believe to a certain degree consumers are getting the hang of it, they are seeing more of this happen," Dr Cheah said.
"I think because it's become so common knowledge, people don't see it as unethical, but sometimes the lines are blurred as well and some people may see it as false advertising."
The Australian Competition and Consumer Commission (ACCC) stated there were no specific laws or rules in place for social media advertising, but like all other marketing, it must not be misleading or deceptive.
In the US, the Federal Trade Commission is cracking down on non-disclosure of sponsored posts, and in turn influencers are increasingly making it clear when they are paid to promote something using tags such as #ad or #sponsored.
Dr Cheah said Australia may not be far off from implementing such regulations.
"We're a society that it constantly obsessed with our phones and with things like social media," he said.
"People will be on their mobile phones, they'd probably be on Instagram, or Facebook or Snapchat more often than they would see a bus stop ad or more often than they watch TV."
[Source:-ABC NEWS]