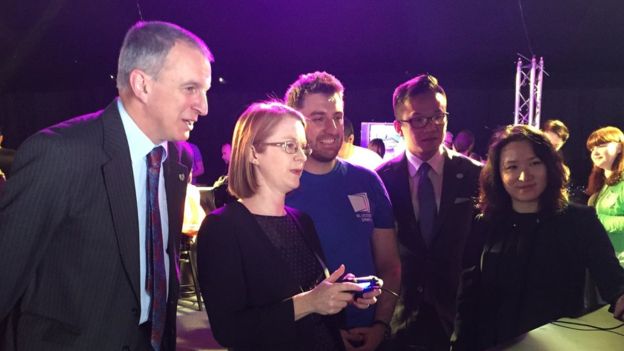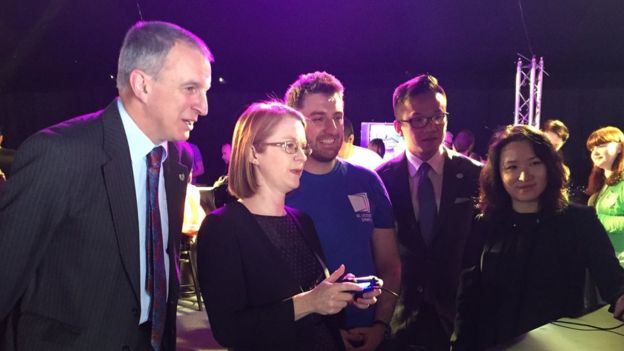 DareProtoplay, the UK's largest annual independent gaming festival, has opened in Dundee.
The free four-day event in the City Square and Caird Hall is expected to attract 13,000 visitors.
Organisers Abertay University signed a memorandum of understanding with Chinese gaming company Perfect World at the launch of the event.
It is hoped this will lead to skill sharing and employment opportunities with Abertay gaming graduates.
Shirley-Anne Somerville, Scottish government minister for further education, and David Jones, the creator of classic computer games Lemmings and Grand Theft Auto, also attended the opening of the festival which was first held in 2007.
The event showcases games produced by 16 UK and international student teams on Abertay University's Dare to be Digital programme, as well as other UK and international developers.
Mr Jones said: "It's important for Dundee because it traces its roots back to when I was making games as a student.
"Over the years it has been great that Dundee has adopted it and made much more of an event out of it.
"It's a great industry because you never know where the next game is going to come from."
[Source:- BBC ]