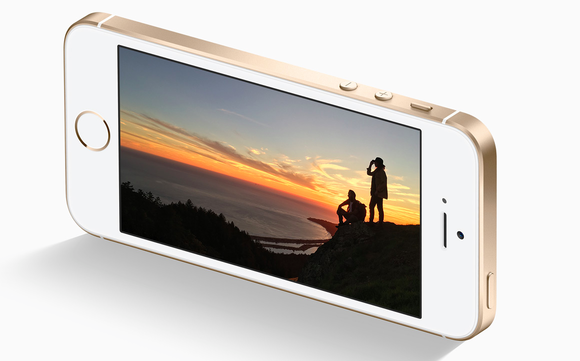 Well, another Apple event is in the books—most likely the very last big press event at Apple's own Town Hall in Cupertino. While there were basically no surprises except the wonderful-sounding CareKit, there was still plenty of stuff, especially once you consider all the new accessories.
But that's not even all that happened today! Those announcements were bookended by two huge chunks of breaking news. This morning we found out about a serious iMessage flaw fixed in iOS 9.3. And at the very end of the day, we found out that Tuesday's hearing in the Apple-FBI case was postponed at practically the last minute.
It's been a crazy day, you guys.
So here, in the interests of time and convenience, are handy links to everything you need to know from March 21, 2016: the iPad Pro, the iPhone SE, the FBI, all of it.
Hands-on with the new products
Jason Snell was in Cupertino, and got hands on with Apple's amazing shrinking phone and tablet.
iPhone SE first look: Where 2012 meets 2016, by Jason Snell

9.7-inch iPad Pro first look: A worthy successor to the iPad Air 2, by Jason Snell
Just the FAQs, ma'am
We broke down all the details, specs, prices, and release dates you care about, for everything Apple announced.
FAQ: What you need to know about the 4-inch iPhone SE, by Susie Ochs

9.7-inch iPad Pro FAQ: What you need to know about Apple's mini mega tablet, by Roman Loyola

FAQ: Everything you need to know about the Apple Watch, by Caitlin McGarry and Susie Ochs

Yes, your old iPhone 5s case will fit on the new iPhone SE, by Oscar Raymundo

Will an iPad Air 2 case fit on the 9.7-inch iPad Pro?, by Roman Loyola
News you can use
We posted the news as Apple announced it. These articles are quicker reads while still delivering the key details you need to know.
Why Apple's quiet iPhone and iPad reveals are bigger deals than you think, by Jon Phillips

Every just-announced Apple accessory, including Watch bands, iPad Pro cases, adapters, and more, by Leah Yamshon

Apple's CareKit gives you and your doctors a better understanding of your health, by Caitlin McGarry

Apple's Liam is a robot that takes apart your iPhone for recycling, by Agam Shah

Apple's Watch news: The Sport 38mm's price drops to $299, many new bands debut, by Oscar Raymundo

Apple's new 9.7-inch iPad Pro brings Pencil support and a 12MP camera to a smaller screen, by Roman Loyola

Meet the iPhone SE, which packs iPhone 6s performance in a 4-inch body, by Caitlin McGarry
Software updates
We love it when software updates come out on Apple announcement days—no preorders, no waiting, and they're free!
iOS 9.3 is ready to install with Night Shift, password-protected Notes, and more, by Susie Ochs

watchOS 2.2 now available, supports multiple Apple Watches on a single iPhone, by Roman Loyola

Apple releases OS X 10.11.4 update, by Roman Loyola

Apple TV update adds Siri for App Store, dictation, by Blair Hanley Frank
Security nightmares
Apple is locked in a constant struggle to keep its products as secure as possible, and on Monday the company got a helping hand from a team of security researchers—and a bizarre victory of sorts in court.
Apple: FBI's surprise postponement of court hearing is a 'bolt from the blue', by Susie Ochs

FBI says it may have found a way to unlock shooter's iPhone, by James Niccolai

Tim Cook: Apple 'will not shrink' from responsibility to protect customer privacy, by Mark Hachman

How FBI vs. Apple could cripple corporate and government security, by Rich Mogull

Apple vs. FBI: How iOS 8 changed everything, by Caitlin McGarry

Everything you need to know about the iMessage security flaw patched by iOS 9.3, by Glenn Fleishman

[Source:- Macworld ]