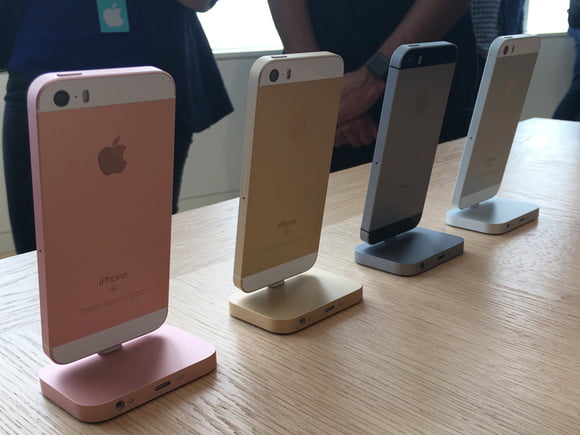 The Macworld podcast celebrates its 500th episode! Yes, 500 years ago—we mean 11 years ago, this podcast started humbly as an experiment by a Macworld intern turned staffer recorded partly in a conference room with a nerdy guest named…Glenn Fleishman calling in remotely. Did the experiment succeed?
In this episode, after a welcome from one-time staffer Cyrus Farivar, Susie and Glenn talk with columnist and former editor Jason Snell about Apple's introduction of the iPhone SE and Jason's hands-on time with it. We also discuss the latest in the FBI/Apple case, the new 9.7-inch iPad Pro, and the iMessage security flaw patched this week.
Glenn takes a literal field trip this episode, too, to check in with a long-time contributor about his ruminations on the paucity of thoughtfulness among pundit: We chew the cud with the Macalope.
Show notes
Episode 1 of the "Geek Factor Podcast" at Macworld
Jason's hands-on with the iPhone SE
Our coverage of the iPhone SE
New Watch bands and price drop
What's up with the 9.7-inch iPad Pro
Apple tvOS 9.2 updates
iMessage encryption flaw fixed
Talk to us!
Want to hear your voice on the Macworld Podcast? We're experimenting with audio feedback. You can call 415-712-CAST and leave us a voicemail. Or just record your question or comment with QuickTime Player.
If you leave us an audio message, tell us your name (as you'd like it repeated on the air—first, last, initials, whatever you're comfortable with), and where you're from. We look forward to hearing from you!
[Source:- Macworld]