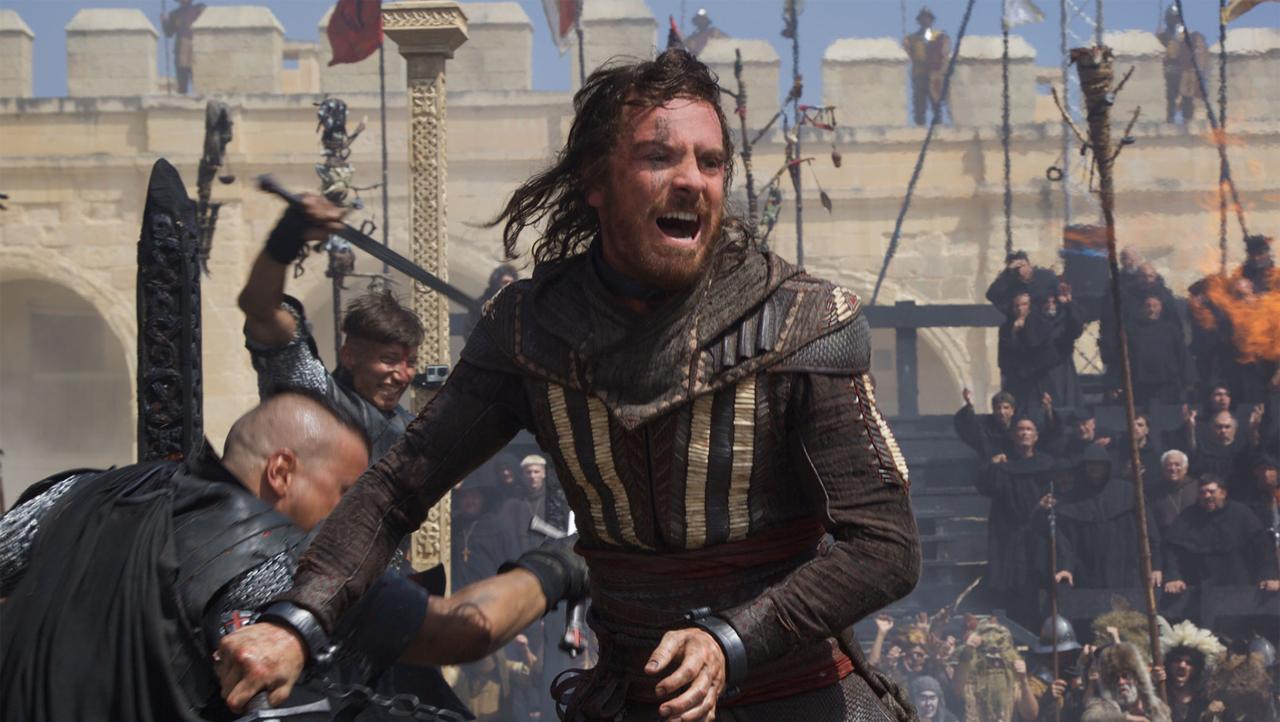 The Assassin's Creed movie producer Jean-Julien Baronnet is opening a new production company, Marla Studios, that's devoted to adapting video games into movies. Baronnet left his five-year position as CEO of Ubisoft Motion Pictures in April.
Variety reports that Baronnet has already spoken to video game companies and is hoping to start development on Marla Studios' first film by next year. Baronnet spoke to the site about what it takes to properly adapt video games to movies.
"Producing a video game adaptation is a special process that not only requires movie production know-how, but also a deep understanding of gamer values and the video game creative process," he said. "The key is to have a close relationship with the game designers and to work with them on the key creative angles that will best cope with the game's DNA. The key is to recognize the passion of gamers, given they spend hundreds of hours in that world. That makes it essential for the 'universe' of the game to be as accurate as possible."
Saying that, Baronnet notes that it's important that movies don't play copycat to the video game's story and characters. He added that there's a "need for the stories in video game adaptations to have a universality to them."
"Marla Studios will help the video game companies consecutively in three areas: determining, along with the video game companies, the artistic angle and the artistic package that will serve best the IP; negotiating with the Hollywood studios a contract that will give the game company a strong creative control and high pay back; and last, but not least, implementing a deep collaborative process with the key creative people at the video game company at each stage of production," Baronnet said.
Baronnet believes there's room for video game movies to turn into big franchises, as people "are starting to tire of superheroes, but still have a big appetite." Despite his beliefs, this year's Deadpool made $760.3 million globally, becoming the highest-earning R-rated movie ever. On top of that, Captain America: Civil War became the 25th movie ever to pass $1 billion at the box office. Civil War's earnings pushed the Marvel Cinematic Universe past a total of $10 billion at the global box office.
Video game movies haven't performed quite as well as their superhero counterparts. Warcraft pulled in a respectable $422.3 million worldwide, thanks in large part to its success in China–it beat out Star Wars: The Force Awakens at the Chinese box office. However, that's the most money a video game movie has ever made at the box office.
Last year's Hitman: Agent 47 only pulled in $13.1 million during its opening weekend, finishing its stint in theaters at $82.3 million–it's also one of the worst-reviewed game films of all time. We'll have to wait and see how Assassin's Creedperforms both financially and critically later this year. It opens in theaters on December 21.
In addition to the upcoming Assassin's Creed, Baronnet worked on four other Ubisoft franchises including the Rabbids television show and the Tom Hardy-helmed Splinter Cell movie.
[Source:- Gamespot]