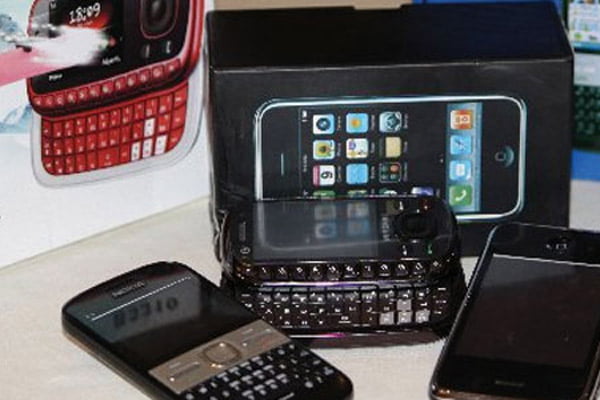 China has become the first country to cross the Sh300 billion mark in exports to Kenya, underlying its growing economic significance in the country.
The Asian nation's exports to Kenya jumped 29 per cent to Sh320 billion last year compared to Sh248 billion a year earlier, according to Kenya National Bureau of Statistics (KNBS) data.
This saw Beijing overtake India as Nairobi's largest source of goods, opening a Sh67 billion lead in sales over New Delhi, largely on account of import for Standard Gauge Railway (SGR).
The imports include mobile phones, household goods and steel materials for the ongoing construction of the Chinese-funded SGR that will connect Mombasa port city to capital Nairobi by mid-next year.
Analysts however say the widening import bill on Chinese-manufactured products could spell doom for local economy's quest to industrialise, a concern shared by the World Bank.
"If we are not careful, the idea that Chinese engagement with us could lead to de-industrialisation may not be far-fetched." said Dr XN Iraki, a lecturer of economics at the University of Nairobi. "Suppose we were making the railway products here using local coal and iron ore?"
At Sh320 billion, Chinese goods account for a fifth of Kenya's import bill. But bilateral trade is heavily skewed in favour of the world's second largest economy, denying Kenya the much-needed hard currency inflows.
Nairobi earned less than Sh5 billion from its exports to Beijing, KNBS data shows.
Dr Iraki said the import growth has been driven by local traders' preference for Chinese fast-moving cheaper stock, including those that can be manufactured locally, posing competition to local companies.
He reckons that there is need for a policy rethink to lock out imports that local manufacturers can make, allowing in only capital goods like machinery.
Official data shows that Kenya imported Sh13 billion worth of railway construction materials from China last year for the Sh327 billion SGR
The shipped steel or iron materials include check rails, rack rails, switch blades, crossing frogs, fish plates, point rods and sleepers — the blocks that hold the rail track to the ground.
Rail locomotives worth Sh2.6 billion and railway wagons valued at Sh4.7 billion were also imported alongside Chinese armoured personnel carriers for police worth Sh7.9 billion.
Mobile handsets top the list of items that traders ordered from China last year, underlining the popularity of the low-priced smartphones in the Kenyan market despite concerns over quality.
The country imported Sh15.5 billion worth of Chinese phones in the year to November beating the value of machinery and construction equipment ordered over the same period.
The World Bank has warned that cheap Chinese imports may hurt Kenya's bid to join the elite club of industrialised nations as projected in its Vision 2030 economic blueprint.
"Because Kenya produces and trades few intermediate goods, researchers have concluded that Chinese imports could lead to a de-industrialisation," World Bank lead economist for Kenya Apurva Sanghi said in recent policy research paper.
Kenya's fledgling manufacturing sector has stagnated at an average of 11 per cent to the gross domestic product (GDP) in the past 10 years. This has created room for imports of goods that cannot be manufactured locally, pushing up the country's import bill, which towers above exports, and piling pressure on the shilling.
The World Bank says that the small share of Kenya's manufactured exports is partly to blame for the high current account — the difference between value of exports and imports — deficit.
"Even with lower oil prices, the deficit remains high at 9.8 per cent of GDP because imports of capital and equipment increased more than 25 per cent," the World Bank says.
In 2015, Kenya's manufactured exports fell 20.3 per cent while chemical sales abroad shrunk 7.9 per cent.
"Many suspect a premature decline of industry because manufacturing growth was only 3.4 per cent in 2014, down from 5.6 per cent in 2013," the World Bank said. Kenya last September launched a grand industrialisation roadmap for the creation of agro-processing hubs, industrial parks and special economic zones, in efforts to shore up its basket of finished products, crucial for improving trade balance.
The KNBS data shows that the country's imports stood at Sh1.58 trillion last year compared to Sh580.9 billion worth of exports, or a Sh1 trillion trade deficit.
China has cemented its position as the largest source market for Kenya's imports, followed by India and the US whose exports to Nairobi dropped last year. Imports from India were down by Sh11 billion to Sh253 billion while America's was down by Sh42 billion to Sh125 billion last year.
[Source:-Daily Nation]