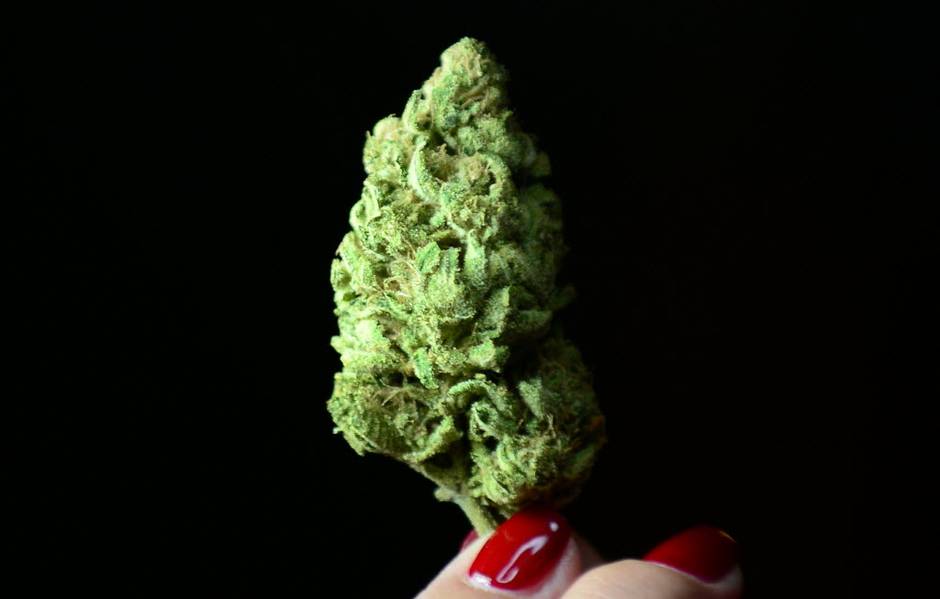 It's shameful that our taxpayer-funded officers are wasting valuable time and resources arresting people for a harmless, victimless crime, especially considering how many violent crimes the city has to deal with.
The shame should extend to various levels of our city. City officials, across the board, deserve blame for our backward policies on marijuana.
In 2015, the Dallas Police Department arrested 3,946 people for marijuana, a drug which their own blogacknowledges "is widely used and is seen as a less serious crime." According to the DPD, of the 3,946 marijuana arrests in 2015, 1,450 were exclusively marijuana charges, no other crime was committed.
This year, it looks like the police are continuing to waste their time arresting people, especially black people, for smoking a plant. Councilman Philip Kingston sent me information, which was first published by the Dallas Observer's Eric Nicholson, on marijuana arrests by the Dallas Police Department. Between January 1 and May 18, there were 1,307 arrests for marijuana possession. Black people made up 63 percent of the marijuana arrests so far this year, despite the fact that blacks make up less than a quarter of the city's population, according to the government census.
While, according to the ACLU, whites and blacks smoke marijuana at roughly the same rate, less than nine percent of marijuana arrests are white people, who make up around 30 percent of Dallas' population.
The disproportionate enforcement was only revealed through the information provided by Kingston; the little information provided by the DPD did not include race.
The DPD's numbers show that, in Dallas, marijuana arrests make up around half of all drug arrests. KRWG, a public radio station in New Mexico, reported that marijuana comprises more than half of the drug arrests in the state of Texas. Nationally, an American is arrested for marijuana possession about every minute, according to the Federal Bureau of Investigation. Marijuana arrests, both locally and at the state level, are overwhelmingly for possession of two ounces or less. From the partial 2016 data for Dallas, 1,167 of the 1,307 arrests, or 89 percent, of marijuana arrests were for two ounces or less. Amounts like that are almost certainly for recreational use, so these people aren't peddling pot to kids.
Notably, during that same time period, January 1 through mid-May, Dallas experienced a 60 percent increase in murders, Police Chief David Brown told The Dallas Morning News. While the spike seems to be slowing down, the problem of violent crime still exists, and it's a much more serious problem than marijuana use.
So why are we wasting our time on stoners?
Just months ago, the city rejected a plan to replace jail time with citations, which could've alleviated this problem. In March, the cite-and-release pilot program was rejected by a 10-to-five vote (Council members Kingston, Scott Griggs, Adam Medrano, Mark Clayton and Lee Kleinman were the reasonable ones).
As Dallas Morning News reporter Tristan Hallman reported in March, "Cite-and-release was meant to save police officers time and keep nonviolent offenders from crowding the Dallas County Jail." Indeed, Mayor Rawlings had been supportive of the idea, and even Police Chief David Brown once called it "just so damn practical."
But, largely thanks to council member Sandy Greyson of Far North Dallas, Rawlings and Brown withdrew their support and opposed the plan. Hallman also reported that Greyson opposed the pilot program because cite-and-release would not have been available to residents of Denton and Collin Counties, where some of her constituents live. Having been convinced by Greyson, Brown said at the time, "I don't want to fix this issue of fairness and justice in the criminal justice system for low-level drug offenses by being unfair to other groups."
The irony, of course, is that our war on marijuana is already conducted unfairly, as the DPD's own numbers reveal.
Kingston responded to Greyson's points using basic common sense. According to Hallman, Kingston told his fellow council members: "If you have the opportunity to make one person's life you represent better and more just, even if you can't do it for two people, you should always do that. We always want to improve the life of Dallasites that we can, even if we can't bring them all along at the same time."
It's also important to say that marijuana is much, much less dangerous than the rest of DPD's list of most abused drugs in Dallas. The other four drugs kill tens of thousands of Americans each year, according to the National Institute on Drug Abuse. The risk of overdosing on marijuana, however, is almost non-existent.
Unfortunately, the City of Dallas is following the lead of Texas and the federal government on the disastrous war on drugs, so we have limited options locally. But, as Kingston told the Dallas Observer in December, the goal should be to convince the DPD to stop wasting time dealing with marijuana. "I know that I don't have the power to legalize the stuff," Kingston acknowledged, "but I do have the power to correctly allocate criminal justice resources that are under my control so that they aren't spent on pot."
Across the board, we must demand that Dallas leaders, especially the mayor, city council and police, take a reasonable, common sense approach to a relatively harmless drug.
Dallas needs to sober up and put an end to our war on marijuana.
[Source:- The Dallas Morning News]