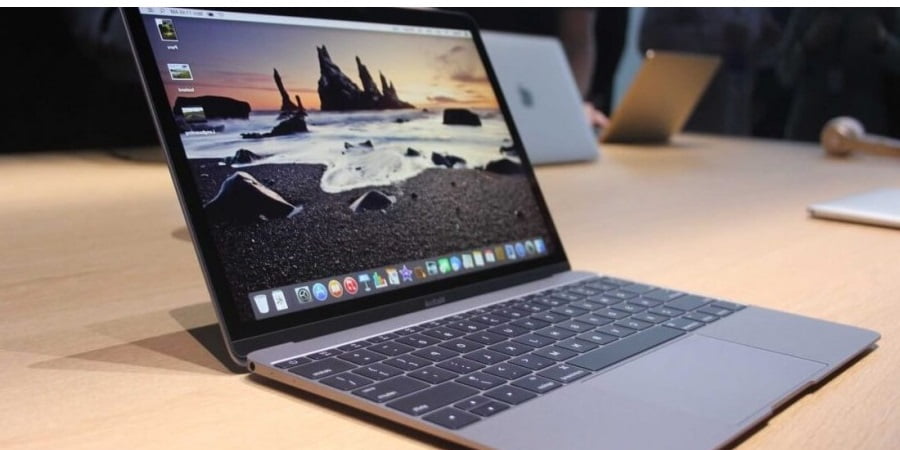 MacBook Pro 2016 is likely to feature OLED Touch Bar. At present, Apple is working on  new OLED touch bar to replace the function key row on the upcoming MacBook Pro keyboard.
A leaked image has shown a space above the keyboard and that space is meant for OLED Touch Bar. The OLED Touch Bar will help the user in customizing the keys. Through this feature, you can open an app with a single tap and it will show different controls and notifications. MacBook Pro 2016's OLED  touch bar will also include a fingerprint scanner. However, finalizing the said feature may take some time. Thus, the MacBook Pro 2016 release is likely to be delayed.
Aside from OLED Touch Bar, according to 9to5 Mac, MacBook Pro 2016 is expected to feature USB C-ports. The latest leaked image has sported four USB-C ports. USB C port is more efficient than a normal USB port, HDMI port or MagSafe charger connection.
MacBook Pro 2016 will have a new design. It will be the thinnest laptop. The new MacBook Pro will not be a detachable tablet device like the Microsoft Surface Pro 4.
Skylake processors will power the device. The laptop will also pack a faster 1866MHz RAM. The Intel HD 515 graphics is the another rumored feature. This graphics will be 25 percent more powerful than the GPU of the older model.
The upcoming MacBook will have 802.11ac Wi-Fi and Bluetooth 4.0 wireless technology. The user can connect the device to other Apple products very easily.   The new Force Touch trackpad will enrich the user experience."Customers are going to love this update to MacBook, with the latest processors, faster graphics, faster flash storage, longer battery life and a beautiful rose gold finish," Phillip Schiller, Apple's SVP of Worldwide Marketing, said. The buyer will also get to experience DisplayPort 1.2, HDMI and VGA capabilities and OS X El Capitan operating system. MacBook Pro 13 inch model's price range will be £1199 and £1399. The 15-inch model will have 2 variants with the price tags £1599 and £1999 respectively.
The BitBag readers, if you have heard any rumor about MacBook Pro 2016, you can share it in the comment section.
[Source:- Bit bag]