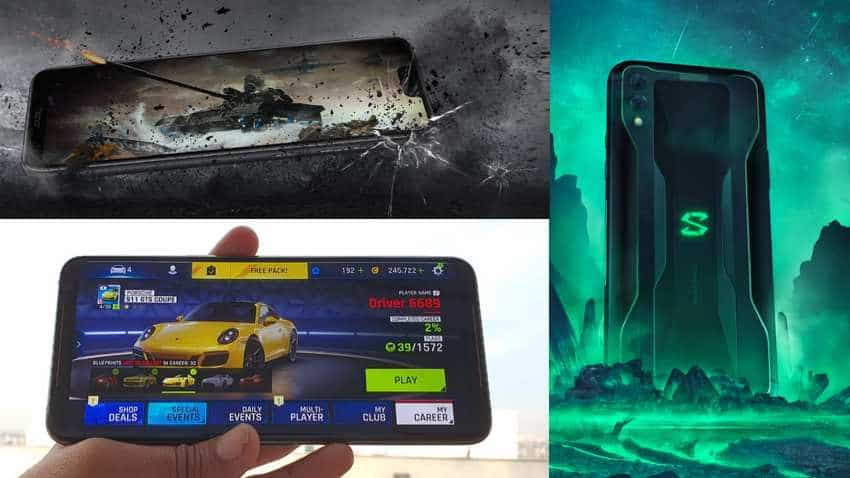 With popular gaming titles like PUBG, Fortnite and Call of Duty getting their mobile versions, everyone with a smartphone has turned into a gamer. The industry is booming in India and the opportunity is real. Brands like Nubia, Black Shark and Asus are consistently looking to capture the market with their (beast-like) devices that come with amazing high performance processors, humongous battery life and out-of-this-world cooling systems. If, till recently, price was the major difference between gaming smartphones and flagship devices, even that has been reduced to a large extent in 2019, forcing the smartphone makers especially, to think out of the box. In teh pricing war, while Black Shark took the initial step forward by pricing the Black Shark 2 at Rs 39,999, Asus shocked the industry by dropping ROG Phone 2 with Snapdragon 855 Plus chipset to just Rs 37,999.
At this price point, the device not only takes on the offerings from competitors like Black Shark and Nubia but also challenges other smartphone makers that offer gaming as an extended feature or have their own series of gaming devices. As of now, the ROG Phone 2 doesn't have a competitor in the market, both in terms of specs and price tag. However, other brands are expected to follow the same route and come up with more affordable options.
Black Shark, however, remains concentrated on value-focused smartphones that deliver a unique gameplay experience.
"We want to view India, not as a price-conscious market but more of a value-focused one. We are firm of the opinion that ample availability of choices is good for the consumer and we find that fans in India are some of the most knowledgeable globally – they do their research and know exactly which device is best suited to them," David Li, Vice President (Global) Black Shark told Zee Business Online.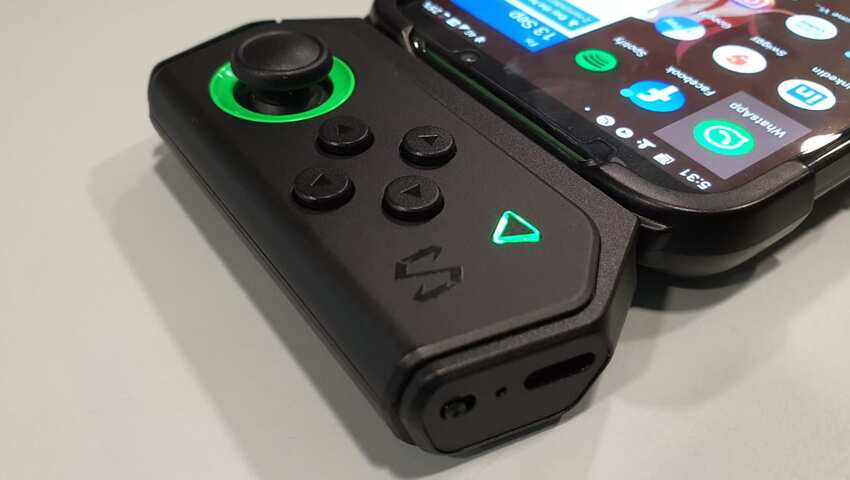 The company claims to have invested in research and development centre which helps it churn out better products. "Black Shark caters to a niche market, we believe our products are priced competitively, and as the adage goes, you get what you pay for and what you get is a unique product that looks to change one's perception of how gaming needs to be played and enjoyed on a mobile device," Li said.
How gaming smartphones are different from smartphones that offer dedicated gaming mode?
Almost every smartphone launched in 2019 comes with a dedicated gaming mode or at least, claims to offer you a lag-free gaming experience. But, how is a Black Shark 2 or ROG 2 different from a OnePlus 7 Pro which also boasts of a powerful processor or a Vivo Z1Pro that claims to offer great gaming experience on a tight budget?
Li believes that Black Shark is a gaming technology company and does not think from a smartphone provider's angle, but a gamer's angle. He said that very few brands have the kind of focussed approach. "We are here to create and expand a section for ourselves with "gaming" and the unique opportunities it presents at the forefront of every product we make," he said. In fact, he believes that there is no such thing as a perfect gaming smartphone and even the offerings by Black Shark come as close to it as possible.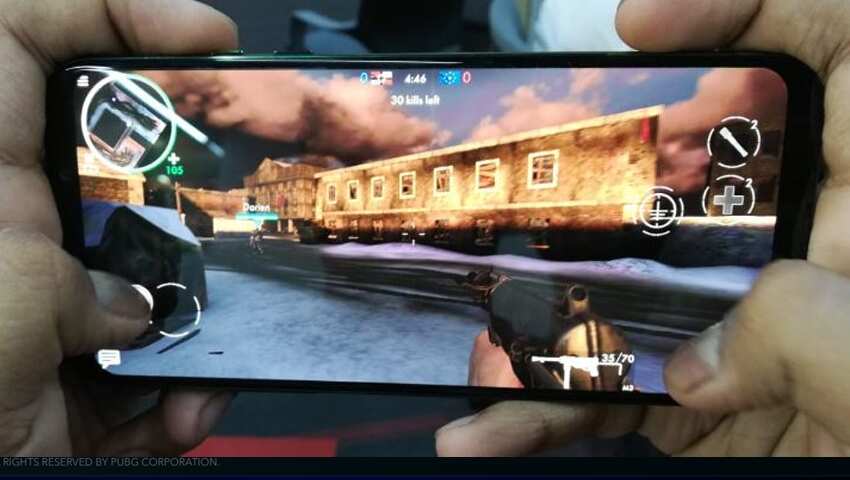 "While we wouldn't call it a compromise, there are strategic decisions that are taken during a product's development stage to make it viable and exciting in the market for consumers to purchase and which fulfils an urgent demand in the local market," Li added.
Moving beyond usual
For long, gaming was considered a niche. This changed with easily accessible data and smartphones in India. Vivo was one of the few smartphone companies to target mobile gamers with the launch of its online-only 'Z' series. The company launched two powerful devices – Z1Pro and Z1x – as part of this series for less than Rs 20,000. But, a similar approach was first adopted by Huawei's sub-brand Honor with its Honor Play series that comes with GPU Turbo and provides better gaming experience.
Charles Peng, President, Honor India believes that many smartphones are equipped with a dedicated gaming mode these days due to increased internet user base, rise in online gaming, increasing smartphone affordability and penetration in numerous cities. He told Zee Business Online that this has forced the smartphones manufacturers to come up with a dedicated gaming mode catering to this specific audience.
"Whether it be to passing of time, to relax or to keep minds active—all age groups consumers play games – usually while commuting or just whenever looking to have some recreation at home right on their palm. And the fact that today one can play the games in almost negligible costs with anyone in the world also has enhanced the number of smartphone users. Additionally, with the rise of mobile gaming due to increased proliferation of smartphones and cheaper data plans over the past 2-3 years, gaming has seen a good uplift. This has impacted positively across the gaming industry and can be considered as a stepping stone for many gamers into highly immersive gaming space," he said.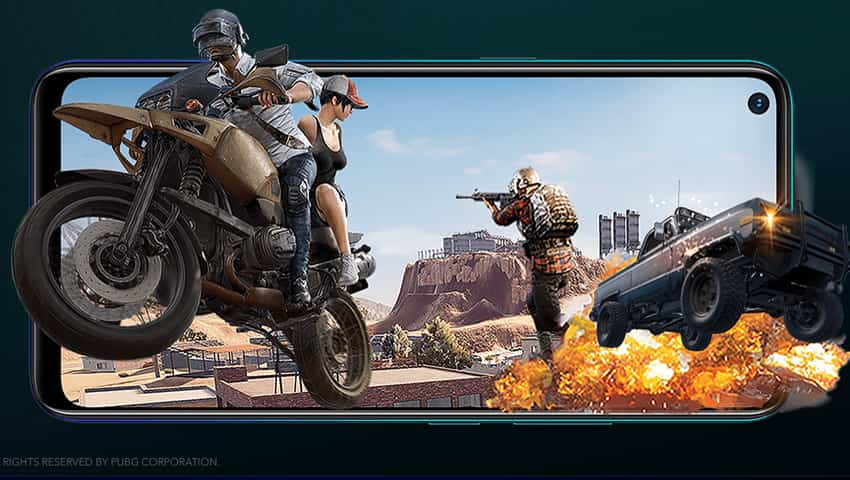 "The smartphone manufacturers are further offering features such as higher RAM, ROM, screen size, resolution, processor type, battery life and even a dedicated gaming mode which matter quite a lot while playing games on a smartphone," Peng added.
Maintaining the balance
Even as the focus remains on gaming, it is critical to maintain the right balance and ensure that other features are not compromised. This applies to both types of smartphone makers. Peng explained that this is the reason why even OEMs are coming up with powerful processors that offer better performance.
"Today, to find balance between the gaming experience and overall performance of a device, most of the smartphone makers develop devices which come packed with powerful specifications such as immersive display, graphics processing unit for great visual and overall gaming experience. In fact, today processor making OEMs are also coming up with powerful processors with upgraded performance features every year," he said.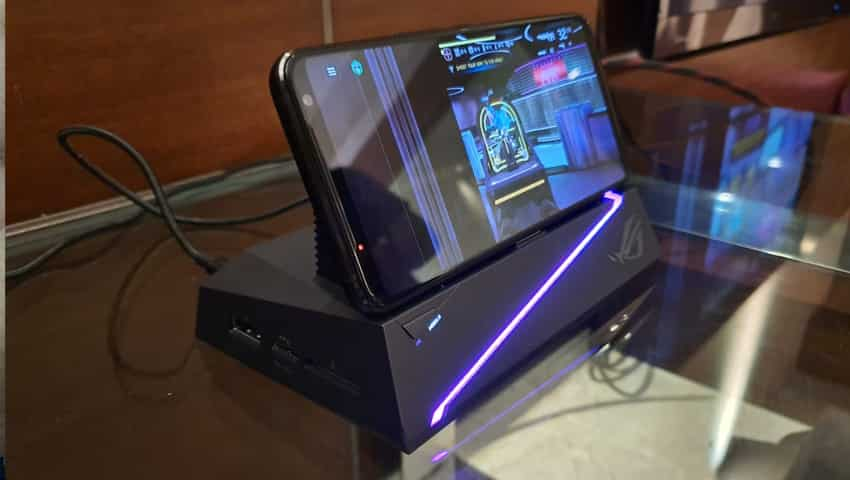 He added that while smartphones made specifically for gaming might cater to a niche audience, the majority of consumers are looking for a smartphone that focuses on overall user experience along with optimized and smooth gaming mode. Peng said that the smartphone industry is still driven and moving towards a focus on casual gaming, which also depends on other key factors such as camera capabilities and immersive display and sound for watching content and listen to music.
However, the difference is getting reduced with each possible launch. While the Black Shark 2 features a dual rear camera setup with a primary 48-megapixel lens that is also used on several flagship devices, the Asus ROG Phone 2 got the similar setup as company's other premium device of the year – Asus 6z.
What lies ahead?
Peng believes that 2019 was about getting more optimized innovations such as GPU Turbo to AMOLED screens with high refresh rates and response time. He said that smartphone makers even got 3D vapour-cooling chamber and a physical fan which kept the thermal levels low. The Honor India chief hopes that next year could see mainstreaming of these features in more smartphones.
"The proliferation of smartphones and cheaper data plans has triggered a huge surge in mobile gaming in India. Recent gaming advances in mobile gaming and smartphones have changed the paradigm. With the increasing demand for mobile gaming by millennials, the gaming smartphone industry is set to explode with new growth opportunities in India," he added.
Meanwhile, David Li thinks that the pace of adoption will remain slow in the short term but with more and more brands entering the game, an community could be built from a grassroots level. This should also boost the developer community, creating more opportunities for them. "We see different game models and in-game subscription and purchase mechanics to take the stage in the days ahead. Moreover, expect the hardware chops, especially when it comes to graphical capabilities of gaming smartphones to catch-up with the rest of the industry," Li said.
"For the long haul, the evolution we foresee is the creation of a big, active ecosystem with the convergence of hardware, software and services in creating a gaming platform for the new-age portrayed through a transformable device. We also see the promise of innovations like Artificial Intelligence, Augmented and Virtual Reality deliver on the promise of a new gaming concept in mobile gaming – one filled with excitement and immersive experience unlike any other," he concluded.
["source=zeebiz"]