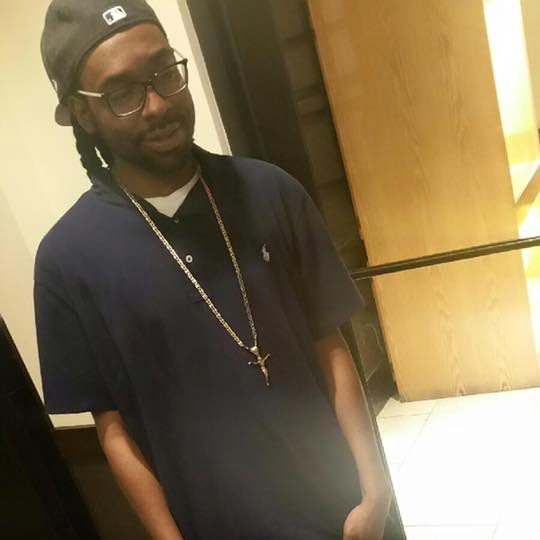 ST. PAUL, Minn. — The morning after Minnesota's governor said Philando Castile ended up dead during a traffic stop in part because he was black — and after five police officers were killed during a shooting attack in downtown Dallas — the head of a national police organization said law enforcement officers across the country are distraught, angry and anxious.
"I think right now, the overriding emotion collectively is one of sadness, I think it's one of anger and I think it's one of resignation in the sense that I still have a job to do," Bill Johnson, executive director of the National Association of Police Organizations, told The Washington Post on Friday. "But there's got to be a fear, a concern, that because of the job, because of the uniform I wear, I'm being targeted."
Johnson also said that police, who have been caught in the outcry surrounding two fatal shootings of black men less than 48 hours apart, "feel unfairly painted with a broad brush."
[Five police officers killed in Dallas, seven others wounded during shooting at protest]
Johnson's remarks came a day after Gov. Mark Dayton (D) made a forceful declaration in questioning whether Castile would have been shot had he been white.
"Would this have happened if those passengers, the driver and the passengers, were white?" Dayton said. "I don't think it would have. … I think all of us in Minnesota are forced to confront that this kind of racism exists."
Johnson said the governor "exploited what was already a horrible and tragic situation."
"Whether race had something to do with it or not, I don't know, because I can't get into the officer's head," Johnson told The Post. "And neither can the governor."
On Tuesday morning, Alton Sterling was shot and killed by a white officer in Baton Rouge, La. — a slaying captured on video by a bystander. The next night, Castile, a 32-year-old school cafeteria manager, was killed in Falcon Heights, Minn., as his girlfriend broadcast his final moments in real time on Facebook.
Diamond "Lavish" Reynolds said on camera that Castile was legally licensed to carry a firearm and was reaching for his identification when an officer shot him.
"He let the officer know that he had a firearm, and he was reaching for his wallet, and the officer just shot him in his arm," Reynolds said in a Facebook video, which has since been viewed by millions. Castile died late Wednesday night in a Minneapolis hospital, a relative told The Post.
Early Friday morning, Reynolds demanded justice for Castile's death.
"Today is not only about justice and getting justice, but it's about all of the families that have lost people," she told CNN. "This thing that has happened in Dallas was not because of something that transpired in Minnesota. This is bigger than Philando. This is bigger than Trayvon Martin. This is bigger than Sandra Bland. This is bigger than all of us.
"So today, I just want justice for everyone — everyone around the world."
['He knew the kids and they loved him': Castile was adored at school]
Minnesota state officials named Jeronimo Yanez as the officer who shot and killed Castile during the traffic stop Wednesday night near St. Paul. The Minnesota Bureau of Criminal Apprehension, the state agency investigating the shooting, said Yanez and his partner, Officer Joseph Kauser, were put on administrative leave from the St. Anthony Police Department.
The agency said in a statement that Yanez approached the driver's side of the vehicle driven by Castile and, during the interaction, "discharged his weapon, striking Castile multiple times."
The governor, and others, have called on the Justice Department to investigate.
"Nobody should be shot and killed in Minnesota … for a tail light being out of function," Dayton said. "Nobody should be shot and killed while seated still in their car. I'm heartbroken."
President Obama, speaking in Warsaw ahead of a NATO summit, called for greater urgency on police reform as he added his voice to the national outrage over fatal police shootings.
"What I can say is that all of us as Americans should be troubled by these shootings because these are not isolated incidents," he said. "They're symptomatic of a broader set racial disparities that exist in our criminal justice system."
Obama praised the Justice Department for opening a federal civil rights investigation into Sterling's death and noted that Minnesota's governor has called for a federal investigation in that case.
"When people say black lives matter, it does not mean blue lives don't matter. All lives matter," he said. "But the big concern is that the data shows that black folks are more vulnerable to these kinds of incidents. This isn't a matter of us comparing the value of lives, this is recognizing that there is a particular burden is being placed on a group of our fellow citizens and we should care about that. We can't dismiss it."
The National Rifle Association did not respond to a request for comment Thursday, but on Friday afternoon the organization released a statement about the shooting.
"The reports from Minnesota are troubling and must be thoroughly investigated," the statement said. "In the meantime, it is important for the NRA not to comment while the investigation is ongoing."
On Thursday night, hundreds attended a vigil for Castile at the Montessori school where he had worked.
Castile's mother, Valerie Castile, told the crowd that black men "are on the endangered species list."
Following a boisterous march to the governor's mansion, where demonstrators strung yellow crime-scene tape along the iron-pointed fence, Dayton moved through the crowd to meet Castile's mother — and to apologize.
The dramatic meeting represented the first time she had heard from the governor since her son was killed.
A chaotic scene unfolded late Thursday near the scene where Castile was shot and killed. About 100 demonstrators blocked traffic at an intersection near the site, moving nearby construction materials into the roads.
Cars honked as the protesters shouted, "What do we want? Justice! When do we want it? Now!"
More than 1,000 miles away in Dallas, a peaceful protest was interrupted by bloodshed when sniper fire killed five officers and wounded seven others.
Dallas Police Chief David Brown said that during an hours-long standoff with police, a suspect told them "he was upset about the recent police shootings" and "wanted to kill white people, especially white officers."
The gunman was later killed when police detonated a bomb-equipped robot.
On Friday morning, Reynolds, Castile's girlfriend, said she did not believe the violence was in retaliation to what happened with him.
"It hurts me what's going on in Dallas because nobody should have to be taken away from their families," she told ABC News, adding: "We have absolutely no control over anything that's happening in this world.
"My deepest, deepest condolences go out to those families and to those officers in Dallas, because I'm here in Minnesota and I'm mourning for the loss and the loved one of my family members. So I know that those people in Dallas are hurting behind their lost ones and their loved ones also. But this is not because of us, America; this is because of them."
Johnson, with the National Association of Police Organizations, said police officers around the country believe there is a "war on cops" and are frustrated and fearful.
"It's horrible. It's a very bad time," Johnson said about being an officer. He said that, in the past, law enforcement careers ran in families, but that's "not true anymore."
"Today, they're telling their sons and daughter, 'Don't do it. It's not worth it anymore.' "
Johnson said too many officers are being harassed, threatened and assaulted on the job.
Castile's family members and friends said Castile was a "good man" who supervised the cafeteria at J.J. Hill Montessori Magnet School.
Clarence Castile, Philando's uncle, told the Minneapolis Star Tribune that his nephew had worked in the school cafeteria for 12 to 15 years, "cooking for the little kids." He said his nephew was "a good kid" who grew up in St. Paul.
St. Paul Public Schools said in a statement that Castile graduated from Central High School in 2001 and went to work the next year in the school district's nutrition services department, eventually stepping into a supervisory role.
"I am deeply sorry for his family and for their loss," St. Paul Public Schools Superintendent Valeria Silva said in the statement. "He's worked in SPPS for many years and he graduated from our district, so he was one of our own."
Castile's Facebook page says he attended the University of Minnesota, though the school said Thursday that it has no record of anyone by that name attending the school as a student or working there as an employee.
"He's gone," Castile's sister, Allysza, told The Washington Post through tears.
Rep. Keith Ellison (D-Minn.), whose district is about two miles from the scene, told CNN that the shooting was not an isolated incident.
"There is a systematic targeting of African Americans and a systematic lack of accountability when police use excessive force," Ellison said. "This is a national problem. It's deeply disturbing. And it has real-life effects."
Police in St. Anthony, just outside Minneapolis, seemed almost as stunned by the killing as was Castile's family.
Sgt. Jon Mangseth, interim chief, said the shooting was the first he could remember in the department's history.
"We haven't had an officer-involved shooting in 30 years or more. I'd have to go back in the history books, to tell you the truth," he said during a news briefing at the crime scene. "It's shocking. It's not something that occurs in this area often."
The Facebook broadcast startled police reform advocates, who expressed a mixture of frustration and fatigue.
"Philando Castile should be alive today," DeRay Mckesson, a prominent member of the Black Lives Matter movement who worked in nearby Minneapolis, wrote in a text message.
"I don't know what else to say," Mckesson said about the video. "He should be alive today. He is not alive because a police officer murdered him in cold blood."
[Fatal Force: The Post's database of police shootings]
Castile is at least the 506th person shot and killed by police so far in 2016, according to a Washington Post database that tracks such shootings.
He is one of 123 black Americans shot and killed by police so far in 2016, according to the database. About 10 percent of the black Americans shot and killed were unarmed at the time of the shooting, while about 61 percent were armed with a gun.
Castile's death came 234 days after two police officers in nearby Minneapolisfatally shot Jamar Clark, an unarmed 24-year-old black man whose death sparked fierce protests in the city.
A county prosecutor said in March that the two officers involved would not face criminal charges because they believed Clark was trying to grab one of their guns, and the Justice Department has since said that those officers won't face federal civil rights charges, either.
Clark was one of 990 people shot and killed by on-duty police officers during 2015, according to The Post's database documenting police shootings. He was one of 12 people fatally shot by officers in Minnesota last year.
A review by the Minneapolis Star Tribune conducted last year found that since 2000, at least 143 people have been killed by police in Minnesota and no officers have been charged in any of these deaths.
Bever, Lowery and Miller reported from Washington. Mark Berman, Juliet Eilperin, Emma Brown, Susan Hogan and Elahe Izadi contributed to this file, which was originally published on Thursday and has been updated multiple times.
[Source:- The Washington Post]