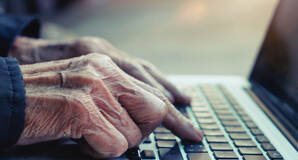 Qualcomm's plan to kick Intel in the soft underbelly that is the PC market has been delayed.
When the company announced its Snapdragon-for-Windows-10 plans in December 2016, the company said "The first devices running the full Windows 10 experience based on Snapdragon processors are expected to be commercially available in the second half of 2017."
But in last week's Q2 2017 earnings call, CEO Steve Mollenkopf said "Our Snapdragon 835 is expanding into Mobile PC designs running Windows 10, which are scheduled to launch in the fourth calendar quarter this year."
Also on the call Mollenkopf said, adding that "We remain on track for commercial shipments of our server processors by the end of the calendar year and we continue to receive good feedback from our customers." Previously the company had said we could expect that kit by the latter half of 2017.
Qualcomm announced its plans to build Windows-10-capable Snapdragons in December 2016. It's since worked with Microsoft to port Windows Server to ARM.
Mollenkopf told financial analysts the company still feels "we have an opportunity to disrupt the existing suppliers of the PC and the datacenter."
If the company can't start that disruption of the PC space by Christmas, that opportunity will shrink because PC sales are declining and ARM CPUs offer little obvious advantage for PC users. Microsoft and Qualcomm think they're on a winner because the planned CPUs and SOCs should be power-misers. But they'll also have to run either Universal Windows Apps, x86 emulation or API bridging to ensure users can run the apps they use on other Windows devices. If that's not done flawlessly, Qualcomm-powered PCs have a strong chance of becoming an historical footnote to rank with the unloved and unmourned Windows RT.
[Source:-theregistre]