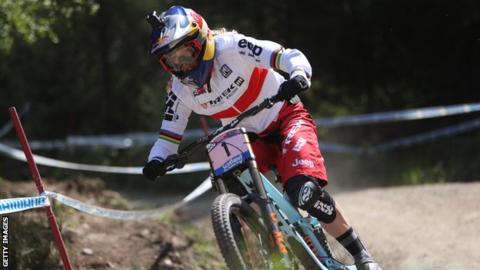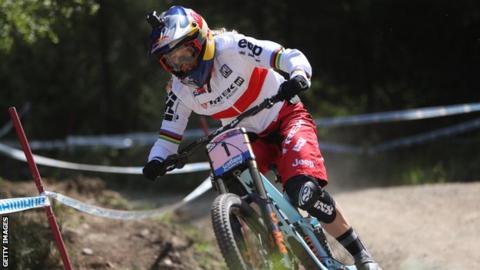 Atherton, 28, has won all seven races this season and 13 in a row, a run stretching back to 2015.
The world champion had already sealed the 2016 World Cup crown in Canada last month but won in Andorra on Saturday to end the World Cup season unbeaten.
She has now won five overall World Cup titles in downhill.
Wales' Manon Carpenter completed a British one-two in the overall standings, finishing 560 points behind Atherton.
Trek Factory Racing's Atherton won the final race by 6.5 seconds ahead of Australian Tracey Hannah and Myriam Nicole of France.
In the men's event, Britain's Danny Hart won his third consecutive World Cup race but finished second in the overall standings behind American Aaron Gwin.
[Source:-BBC Sport]