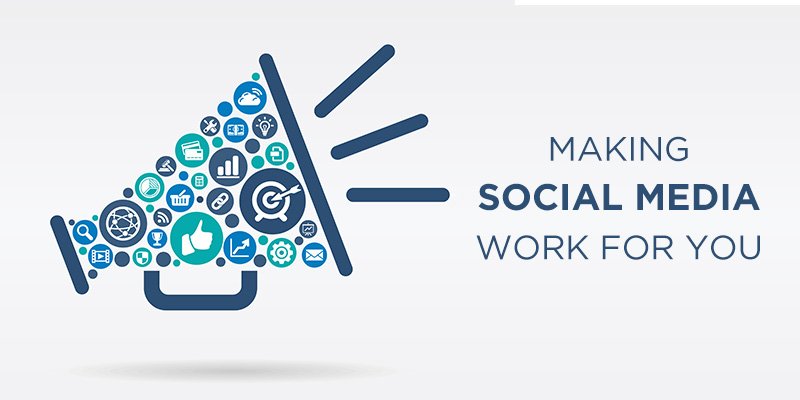 The word "optimisation" is often associated with complicated mathematics, algorithms and data analyses that make a layman shy away. It's time to bust that myth; it is important to know the science behind successful optimisation- that process of taking things that you already have, and running them through a trial and error method, to find out what suits you the best.
Most businesses are concerned with generating leads, and in order to do that, you need a better social media presence, which will create a greater following, and finally, a better reach. However, sharing your content on different platforms may not work, as this is not a "one-size-fits-all" situation.
Image : shutterstock
Here are a few tips and tricks that you can use to ensure that the content your company is posting achieves the best reach possible:
Use a Conversational tone On Facebook
Facebook is probably the only site that still holds that perfect mix of business and pleasure. In order to not upset that balance and lose followers, your posts and updates should blend in perfectly with your fans and encourage more click-through. While repurposing Facebook for marketing, make sure to use a conversational tone to sound less spammy.
Follow the 80/20 Rule
Just making your presence felt over social media is not enough, it has to be worth following in the first place. Make sure to post valuable, productive and useful content instead of just promoting your company. The most useful tip to keep in mind is the 80/20 rule, where 80 percent of all your posts should be of value to your audience and 20 percent will be self-promotional.
Make more visually appealing posts
If you want to set your brand apart from the vast amount of written content that is published on social media every second, visual content is the way to go about it. Studies show that your fans and followers are 44 percent more likely to engage with content on social media that contains pictures, and more engagement will only result in generating more leads and ultimately more reach.
Dearth of Content?
It can be a bit of a drag for those small businesses that do not have a fully dedicated SMO professional, but still wish to generate creative content. Tools like ContentGems will help find brilliant content for you to share. Apart from that, ContentGems also:
Integrates with Buffer
Expands your interest groups as defined by keywords
Allows you to set criteria for each interest
Allows for added preferred and trusted sources of your choice
Use Hashtags
Most people use hashtags without really understanding their function. Well, hashtags are one of the easiest ways by which you can make posts and tweets as findable as possible. They get your content noticed, and also help you join larger conversations, for free! Onestudy shows that posts with 11 hashtags received the greatest interaction on instagram, while it was also found that posts with one or two hashtags got 21% more interactions than those with three or more on twitter.
Optimising your social media profiles
Your social media profiles are either the first place your new prospects try to find your business online, or the first point of contact between potential customers and your business. So make sure to:
Include a URL to your site in a convenient place. It gets very annoying if someone has to search for it on your profile.
Complete every field on your profile to get a better search preference.
Ensure your images, format and voice are consistent across all your social media profiles.
Enable linking to a network-specific landing page.
So as I had mentioned in the beginning, every social media platform is different, and you need to tailor your posts and content according to the specific demands and needs of the particular platform that you are using for your business.
[Source:-Your Story]