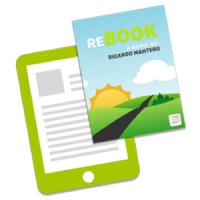 One Geek Army has introduced reBOOK 1.0, its new ePub tagging and cover searching utility developed exclusively for Mac OS X.
The app allows you to find and edit ePub files metadata and cover art. Users can automatically search for proper metadata on the internet. reBOOK offers the ability to apply the cover
reBOOK 1.0 requires Mac OS X Yosemite or El Capitan. It costs $4.99 and is available worldwide exclusively through the Mac App Store .
 [Source:- Mac news]