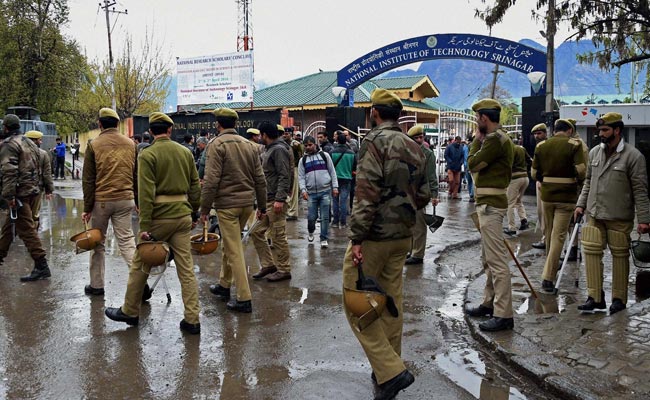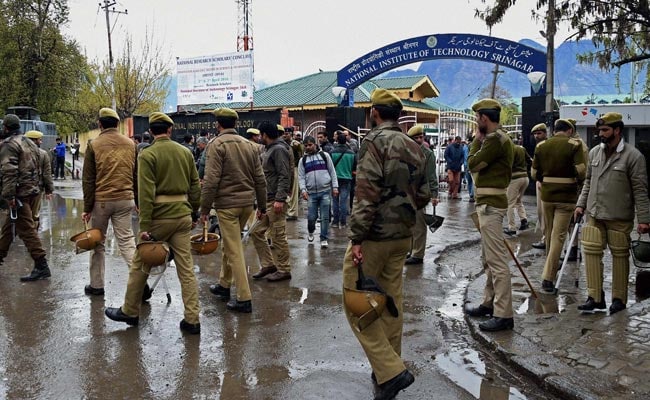 Faced with severe criticism for a lathicharge on protesting students at Srinagar's National Institute of Technology or NIT earlier this week, officers of the Jammu and Kashmir Police have expressed hurt in strongly worded social media posts.
"Many of my colleagues have been asking and many more must be thinking "whose war are we fighting?" said another police officer Firoz Yehya in a Facebook post, adding, "All I can tell them is that, this is just another phase and will pass…We must continue doing the good work within the ambit of law and nothing shall deter us."
"J and K Police doesn't need any certificate of nationalism or impartiality from those whose valour doesn't extend beyond their keypads," said Mubassir Latifi also on Facebook. "J and K Police is a saga of sacrifice and courage and has brought this state out of a madness called terrorism," said Mr Latifi who is posted with the elite crime branch.
1,500 policemen have been killed while fighting terrorism in Jammu and Kashmir the last two decades.
The state police, Mr Latifi said, "doesn't discriminate on the basis of who's local and who's non-local. Neither do we enjoy beating up people. Force is used only for maintenance of law and order and to disperse unlawful assembly of people."
An inquiry has been ordered by the Jammu and Kashmir government into Tuesday's lathicharge after students from outside Kashmir alleged that the police beat them up without provocation when they attempted to go out of the institute's campus. They alleged that several students needed surgery after the beating.
The Jammu and Kashmir police have however alleged that the protesting students threw stones at cops, who used batons to control the protestors. Videos of the incident have been released by both sides in support of their stands.
At the institute, tense since last week when local students and those from outside clashed after the World T20 cricket semi final between India and West Indies, girl students with their faces partially masked to avoid identification said, "Our protest is against the NIT administration and police and not the local students."
[Source:- NDTV]